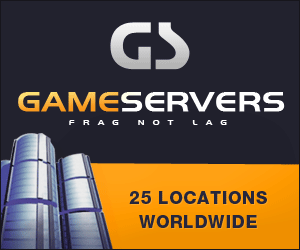 USA Today
April 10, 2007
Pg. 1
Experts Suspect Exaggeration

By Barbara Slavin, USA Today
WASHINGTON — Iran announced a major expansion of its capacity to enrich uranium Monday. Although nuclear experts said Iran appeared to be overstating its progress, they said the country probably was a step closer to being able to build a weapon.
In a speech at Natanz, Iran's main publicly known nuclear site, President Mahmoud Ahmadinejad said the country had installed 3,000 centrifuges in an underground facility, allowing Iran "to produce nuclear fuel on an industrial scale."
Centrifuges spin rapidly to concentrate uranium into fuel that can be used for power plants or bombs. The United States and other Western countries accuse Iran of wanting to develop nuclear weapons. Iran says it needs the technology for peaceful purposes.
Several experts doubted Iran's claim and said Ahmadinejad was trying to rally political support in the face of mounting pressure from the West.
"They're still having technical difficulties and clearly trying to present the program as more advanced than it is," said Gary Samore, a nuclear expert at the Council on Foreign Relations.
David Albright, a former United Nations arms inspector and president of the Institute for Science and International Security, a Washington think tank, said the number of centrifuges installed was actually about 1,000 and they were not churning out nuclear fuel. In a worst-case scenario, Albright said, Iran could produce enough material for a bomb by 2009.
Ahmadinejad spoke on a new Iranian holiday, "the national day of nuclear energy." The day marks the anniversary of the day last year when he claimed Iran had "joined the nuclear club" by producing a small amount of uranium suitable for use in a power plant.
"Today's announcement was all about saving face," said Nicholas Burns, undersecretary of State. He said Iran was reacting to a unanimous U.N. Security Council resolution last month that put sanctions on Iranian banks, its arms industry and the Revolutionary Guards, Iran's dominant security force.
State Department spokesman Sean McCormack said the costs to Iran were rising in lost trade and investment, and "there are more on the horizon" if Iran does not halt the program and negotiate.
Iran told the International Atomic Energy Agency (IAEA), the U.N. nuclear watchdog, in January that it would install the 3,000 centrifuges at Natanz and operate them by May.
Iran has cut back its cooperation with the IAEA since February 2006. It is resisting the agency's demands for more frequent inspections and better remote operation of cameras.