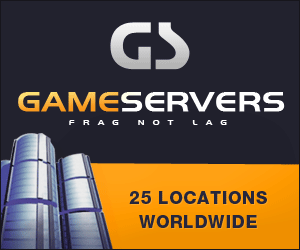 Wall Street Journal
May 12, 2008
Pg. 8
Tehran's Influence Continues to Grow; Shiite Connections

By Gina Chon
BAGHDAD -- The showdown between Shiite cleric Muqtada al Sadr and the Iraqi government came to a halt this weekend after Mr. Sadr agreed to a truce brokered by Iran, a sign of Tehran's growing influence in Iraqi politics.
In the past five years, as Shiite political parties have dominated the Iraqi government, Iran's scope of influence has widened. This puts the Iraqi government at a precarious position between two important friends, the U.S. and Iran.
The U.S. military said it welcomes the news of the truce but would continue to pursue and defend itself against armed "criminal elements" that continue to fight U.S. and Iraqi security forces.
The fighting with militia members linked to Mr. Sadr's Mahdi Army broke out in late March. Previous negotiations to end the clashes had collapsed.
U.S. officials caution that Iraqi politics remain in flux and that it is too soon to conclude that Mr. Sadr is a spent force. But the officials note that Prime Minister Nouri al-Maliki has signaled a growing willingness to confront Mr. Sadr and the Iranian officials who the U.S. says provide weapons and training to Mr. Sadr's forces.
The shaky Iraqi government has been forced to balance its allegiances to the U.S. and Iran. Supported by American troops and reconstruction funds, Baghdad has recently shown an eagerness to air evidence of Iranian meddling in Iraqi affairs. But the Iraqi government is dominated by Shiite politicians who owe a lot to Tehran, including many who received shelter in Iran during years of exile brought about by Saddam Hussein's rule. Also, the majority of Iraqis are Shiites, similar to Iran's population, and many Iranians make religious pilgrimages to the southern Iraqi cities of Karbala and Najaf. Many goods sold in Iraq, from fuel to tomatoes to bricks, come from Iran.
That has made for an awkward balancing act. Mr. Maliki's government sent a delegation of lawmakers from the main Shiite political parties to Iran to present what they said was evidence of Iranian assistance to Shiite extremists in Iraq. The Iraqi delegation came back May 3 with little to show for their trip.
"Iran considered our evidence to be from American sources, so they did not accept it," said parliament member Ali al-Adeeb, who was part of the delegation. He said Iran denied aiding Shiite extremists in Iraq.
In response to Tehran's protestations, Baghdad announced it would set up a committee to collect and examine evidence to independently determine if Iran is aiding Shiite extremists. Iraqi government spokesman Ali al-Dabbagh said on May 4 that Iraq needed "hard evidence" and "real proof," instead of relying on "speculation."
That angered U.S. embassy and military officials, who took it as backtracking on Baghdad's previous, tough stance. "It was like a slap in the face," one American official said.
The U.S. military has shared with Iraqi officials what it calls evidence of Iranian involvement, including weapons with markings that suggest the arms are from Iran.
After fielding phone calls from American officials, Mr. Dabbagh modified his comments. "Without undervaluing the proof of the U.S., the Iraqi government also wants to get its own evidence," Mr. Dabbagh said in an interview. "The committee will consider everything, including the American evidence."
Iraqi officials have repeatedly told American and Iranian officials that they do not want Iraq to become the battlefield in which the two nations fight each other.
Mr. Dabbagh said Iraq wants to maintain good relations with both Iran and the U.S., both of whom are friends, but that Iraq has to do what is best for Iraqi interests, and he condemns outside interference. "Iraq has got the full right to choose its friends," he said.
--Yochi J. Dreazen contributed to this article.