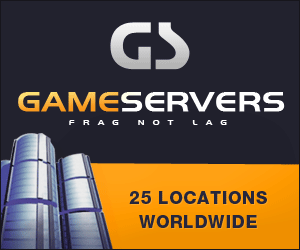 Iranian state-run television last night broadcast extensive interviews with two Iranian Americans who have been detained in a prison in Tehran since May, accused of espionage and acts against the national security of Iran.
The interviews were part of a program called
In the Name of Democracy
, which made the claim that the United States is attempting the clandestine overthrow of the government of Iran and that the Iranian Americans in custody are part of that effort.
But what the two detainees said hardly amounted to a confession.
The program's message was sinister and obvious: Washington in recent years has been manipulating the politics of many nations, including Ukraine, Georgia, and Kyrgyzstan, working to spark velvet or soft revolutions in these countries.
According to the documentary, that's the U.S. agenda for Iran as well — and that's what the Iranian Americans in custody have confessed to, according to the documentary.
Haleh Esfandiari, 67, runs the Middle East program at the Woodrow Wilson International Center for Scholars in Washington. She was dressed in a dark headscarf and cloak and was interviewed in what appeared to be a private home or office.
She spoke in Farsi. The following English translation of her comments is from a report on the documentary on PressTV, Iran's new 24-hour satellite news channel in English:
"My role first of all was to identify and meet with Iranians in the U.S. who could introduce others to us," she said. "Also, I sometimes traveled to Iran to see the ones whom I could consult with. Meanwhile, I used to conduct the meetings and hold sessions where we offered our ideas and discussed our program and I could connect the two sides."
Kian Tajbakhsh also appeared in the documentary. He is a 45-year-old sociologist and urban planner who has consulted with the Open Society Institute — a project of billionaire financier George Soros, established at the end of the Cold War.
The Open Society Institute operates globally and attempts to foster democratic practices and civil society in states that have had little experience of democracy.
Tajbakhsh also spoke in Farsi, the translation coming from Iran's PressTV.
"I used to work as a coordinator between the American George Soros institute and our colleagues in Iran," he said. "For instance, translating documents, establishing contacts, et cetera. I also offered all kinds of consultation to Soros' offices."
Neither Esfandiari nor Tajbakhsh appeared nervous or under extreme stress.
Esfandiari talked informally, keeping her eyes on the interviewer who was not identified nor ever shown. Tajbakhsh referred occasionally to papers he was holding.
According to the documentary, what the two detained Iranian Americans discussed actually amounts to a confession.
That's the way PressTV portrayed their comments in a news report aired Thursday morning:
"As the detainees have clearly confessed, the United States has made efforts to foment chaos in the country, an act which can legally be pursued and through international institutions including the United Nations," the report said.
Two other Iranian Americans have also been detained here, but they did not appear in the documentary.
If the recent past is any guide, Esfandiari and Tajbakhsh could be released soon.
Last year, a Canadian-Iranian scholar who had been held in prison was released after making similar remarks on television.
And in March, British sailors seized by Iran in the Persian Gulf were released after some of them made comments on television.
The U.S. and Iran are at odds over many crucial issues, including Iran's ongoing nuclear activities and the war in Iraq.
At the same time, it has just been announced that the two nations will soon hold a second round of diplomatic talks in Baghdad to determine whether there are ways to cooperate on improving the security situation in Iraq.
http://www.npr.org/templates/story/s...oryId=12092040