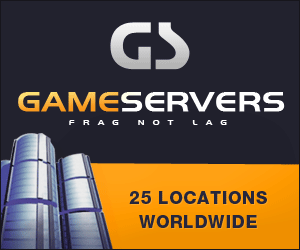 I'm very happy to introduce our newest partner
www.StripesGamer.com
Quote:
Introducing StripesGAMER.com--- the first and only dedicated video game
competition site focused on military gamers and supported by the number one
military newspaper, Stars and Stripes, which has been bringing news about
the troops and to the troops for over 150 years. We Provide a unique,
competitive framework for gamers to calibrate their skills, compete, and
earn awards and customized achievement levels across all gaming platforms.
Additionally, we create an engaging social linkage between all Military
related personnel on the globe, including family and civilian counterparts.
Milforum.com and Military-Quotes.com have just partnered with Stars and Stripes Magazine's new military gaming site StripesGamer.com
As you may have noticed we've got some new banners up in the forums and on the main site, and this is just the beginning.
From June we (the Milforum) will sponsore tournaments on StripesGamer.com and we will also run a few contest here from time to time with games and gaming related prizes.
They will get their own sub-forum here where new tournaments and other StripesGamer.com related info will be posted, and you can communicate directly with them there.
Stay tuned for more info..