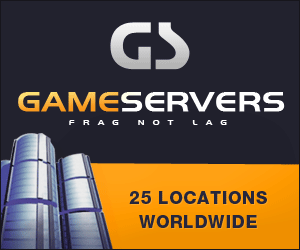 Washington Post
April 12, 2007
Pg. 11
By Karen DeYoung, Washington Post Staff Writer
Two years after the nation's intelligence community was ordered to fix problems that contributed to the failures of Sept. 11, 2001, its chief announced major changes yesterday in the way spies will be hired, assigned, evaluated and paid.
In a series of initiatives set for completion in the next 100 days, Director of National Intelligence Mike McConnell also outlined a "radical transformation" of collaboration on intelligence gathering and analysis and community-wide standards for clarity in intelligence reports and assessment of source reliability. He revealed plans for an outside audit of the $42 billion intelligence budget and pledged newly aggressive efforts to recruit and vet native Arabic speakers.
McConnell said most of the changes were authorized under the 2004 Intelligence Reform Act, which created the national directorate he heads. If necessary, he said in a briefing for reporters, "we could go back [to Congress] and ask for a new law, or write a new executive order" for President Bush to sign.
McConnell said he will ask Bush and Congress to address what he said had been a 40 percent decrease in intelligence funding since the early 1990s.
He said he also plans to ask Congress next week for revisions in the government's controversial surveillance authority under the 1978 Foreign Intelligence Surveillance Act (FISA).
He declined to specify the expanded powers he said are needed to respond to "dramatic" changes in communications technology used by intelligence targets in this country. But the Associated Press reported Tuesday that they include additional authority to monitor foreign nationals without court orders and an increase in the lifespan of surveillance orders from 120 days to one year.
The announcement of the ambitious "100-Day Plan for Integration and Collaboration" comes amid congressional concern over the slow pace of reform and the ability of the 16-agency U.S. intelligence community to overcome institutional and cultural barriers to information sharing.
Critics of John D. Negroponte, McConnell's predecessor and now deputy secretary of state, said he was not tough enough to battle the entrenched intelligence bureaucracy. His efforts to centralize control of intelligence were repeatedly blocked by the Pentagon, which has authority over 80 percent of the overall intelligence budget, under then-Defense Secretary Donald H. Rumsfeld.
Before taking over the job of intelligence chief two months ago, McConnell, a retired Navy admiral and former head of the National Security Agency, held a series of discussions with Rumsfeld's successor, Robert M. Gates, and Gates's nominee for assistant defense secretary for intelligence, James R. Clapper Jr.
"The reason I'm here is because of that discussion," McConnell said yesterday.
Among the reforms announced yesterday was a plan to reward intelligence personnel who show a collaborative spirit and punish those who do not, through a system McConnell compared to military reforms of the mid-1980s that were designed to promote joint effort among the service branches.
Intelligence employees now will be unable to rise above a certain grade unless they have spent a tour working at another agency or at the Directorate of National Intelligence. Success at such assignments and general attitude toward collaboration also will be reflected in performance evaluations and pay.
The Sept. 11 commission determined that poor information sharing between agencies led to missed opportunities to track some of the hijackers who carried out the Sept. 11 attacks.
Ronald Sanders, McConnell's personnel chief, said the program would be implemented by July 1 and would apply to everyone above a level equivalent to GS-13 in the civil service.
The government has widely acknowledged its failure to recruit those who understand the languages and cultures of the Middle East and Asia, as well as its inability to provide timely security clearances for those it has recruited. The FBI reported in October that just 1 percent of its 12,000 agents knew even a handful of Arabic words and the Iraq Study Group last year found only six fluent Arabic speakers among 1,000 employees at the U.S. Embassy in Baghdad.
"If you examine the rules, nothing prohibits" intelligence recruitment of a "first generation native" from elsewhere, McConnell said. But what he called a "cultural bias" and fears of divided allegiance had restricted the number of recruits and delayed clearances.
The goal is to reduce the time required to evaluate foreigners to the current average of 120 days for U.S. natives with no foreign connection. McConnell, Sanders said, wanted to see all vetting done in a matter of weeks, rather than months.
Thomas Fingar, McConnell's deputy director for analysis, said the next 100 days would also bring community-wide standards for intelligence reports and identification of sources and their reliability. "We want the logic spelled out" so that analysts know as much as possible about what collectors provide, and they will have to explain how they reached their conclusions, he said.
Within the same period, several new technological information-sharing tools will be launched, including "A-space," loosely modeled on MySpace, the popular social-networking Web site.
"A-space," Fingar said, will allow any intelligence official with the right clearance to read into and contribute to ongoing analysis in different subject areas. "It's not unlike a blog, and there is no anonymity," he said. "It will demonstrate how good you are or if you're an idiot."