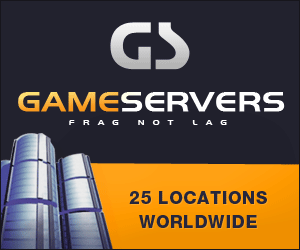 Washington Post
February 23, 2007
Pg. 15
By Ann Scott Tyson and Joshua Partlow, Washington Post Staff Writers
Insurgents in Iraq are employing a variety of new tactics -- from an unprecedented string of helicopter shoot-downs to unusual chlorine bomb attacks and direct assaults on U.S. military bases -- that American commanders say are intended to create chaos and undermine the U.S. and Iraqi military push to quell violence in Baghdad.
Lt. Gen. Raymond T. Odierno, the second-ranking U.S. commander in Iraq, said Thursday that he believed a U.S. Army Black Hawk helicopter that went down Wednesday north of Baghdad had been shot down -- which would make it the eighth U.S. military or civilian aircraft to be downed by insurgents since Jan. 20.
"Initial reports that I have seen indicate enemy fire," Odierno told Pentagon reporters during a teleconference from Baghdad. Helicopters are essential to U.S. military operations, he said, and will fly an estimated 400,000 hours in Iraq this year, making it vital to protect them.
Odierno said he believed that "al-Qaeda-associated cells" using similar tactics are behind at least some of the shoot-downs. He said U.S. raids in recent days have led to the capture of two suspected cell members, one of whom admitted he was involved in shooting down an aircraft. The Sunni insurgent group al-Qaeda in Iraq has asserted responsibility for several of the recent attacks on U.S. helicopters.
Chlorine-laced bombs are another new tactic. Four more people died Thursday in Baghdad after ingesting chlorine fumes from a blast the day before on the road leading to the capital's airport, raising the death toll in the attack to seven people, said Col. Sami Hassan of the Interior Ministry.
"This is just the first time that we've seen the chlorine used in this way," said Lt. Col. Christopher C. Garver, a U.S. military spokesman in Baghdad. He said he knew of no more than two or three people who died from ingesting the chlorine, a common industrial chemical used heavily in water treatment and not a "weaponized-chemical" agent capable of inflicting mass casualties.
Wednesday's bombing was the third time in a month that insurgents rigged chlorine tanks to their explosives to increase the deadliness of their attacks, military officials said. The day before, insurgents blew up a truck carrying chlorine gas tanks in Taji, north of Baghdad, in an attack that killed nine people. In late January, another truck carrying explosives and chlorine tanks exploded near Ramadi, killing 16 people.
Insurgents are attempting to "adapt in such ways where they can continue to create instability. And that's what they're doing, especially with these" vehicle bombs incorporating chlorine, Odierno said. He added that U.S. and Iraqi forces stationed around Baghdad were taking steps to keep car bombs out of crowded areas. U.S. troops discovered a car-bomb factory Tuesday outside Fallujah that contained chlorine cylinders, he said.
More aggressive, direct attacks by insurgents on bases housing the U.S. military are another troubling development. Last month, four American soldiers were killed after being kidnapped at their compound in Karbala, and a suicide bomb attack this week on a U.S. military facility in Tarmiyah north of Baghdad left three soldiers dead.
On Thursday, U.S. soldiers killed at least 12 suspected insurgents and wounded three others in a six-hour battle starting at 7:30 p.m. in eastern Ramadi, the capital of Anbar province in western Iraq.
Soldiers from Task Force 1-9 were attacked by small-arms fire and found insurgents in several buildings in the area, said 1st Lt. Shawn Mercer, a Marine spokesman in western Iraq.
Soldiers used heavy machine guns and one shoulder-fired rocket, and eventually "precision-guided munitions," which damaged buildings, he said. "We have no reports of civilian casualties, and there were no coalition casualties," he said.
Partlow reported from Baghdad.