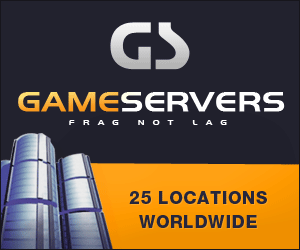 Salt Lake City Deseret Morning News
April 6, 2008
Pg. 1
By Lee Davidson and Steve Fidel, Deseret Morning News
After finding alarm-raising shortcomings with computer inventories of ballistic missile parts at Hill Air Force Base, inspectors warned a year ago that poor record-keeping could allow "inadvertent technology transfers" or "unintentional use by hostile parties."
That now seems prophetic, in a way.
The Pentagon recently acknowledged that nuclear missile parts had been sent to Taiwan in a shipment that was supposed to contain helicopter batteries. Initial blame points to a Defense Logistics Agency warehouse operation at Hill and EG&G, a contractor there.
The just-discovered warning is in a May 30, 2007, Air Force Audit Agency report, obtained by the Deseret Morning News through the Freedom of Information Act. The report also shows that officials at Hill promised some fixes to the system that were likely implemented before the Taiwan incident made international headlines.
However, the erroneous shipment to Taiwan occurred in 2006, a year before the inspection at Hill. It took the Pentagon two years, while Taiwan was complaining that it never received the batteries it ordered, to realize last month that sensitive missile parts had been sent instead, and to retrieve them.
The foul-up led President Bush to apologize to China, which considers Taiwan a renegade province and fears weapons transfers there. Defense Secretary Robert Gates also ordered Navy Adm. Kirkland H. Donald to investigate how the erroneous Taiwan shipment occurred and to look at inventory control processes. His initial assessment is due April 15.
Hill has been forwarding all media questions related to the Taiwan shipment to the Pentagon and did not return Deseret Morning News calls about the audit. Maj. Stewart Upton, spokesman for the secretary of Defense, said only that the secretary has directed a "comprehensive review and physical inventory by serial number of all nuclear weapons and nuclear weapons-related materials" and that it would be inappropriate to respond during an ongoing investigation.
The report obtained by the Morning News shows that last year inspectors looked at whether contractors at Hill had recorded all the government assets stored at the facility, in a computerized inventory system (called G009). That included looking at older but still-sensitive parts for Peacekeeper and Minuteman intercontinental ballistic missiles stored at Hill awaiting disposal or destruction.
Inspectors sampled 21 line items among such missile parts stored by the contractor to see if they were in that inventory. Almost none were.
"Specifically, 20 (95 percent) of 21 sampled line items were not properly accounted for within G009 or another accounting system," the report says.
"Additionally, management did not adequately reconcile assets to maintain reasonable internal controls" by conducting physical inventories to match computer inventories, inspectors added.
Inspectors wrote that improved controls over such sensitive equipment was needed, which "may prevent inadvertent technology transfers, unintentional use by hostile parties and reduce the risk for fraud, waste and abuse."
Inspectors said they found that contractors conducted reconciliation at that time only for "high-dollar value end items with frequent movement" among the 1.1 million items they were contracted to store. Value of the items is estimated at $404.9 million.
Inspectors wrote that Hill officials told them that contracts with the contractors also allowed them to exclude from the G009 inventory system any obsolete and excess items considered not to have a future demand. But inspectors wrote, "Sensitive material should be periodically inventoried and reconciled with accounting records to maintain asset control until demilitarization and disposal."
Inspectors recommended that Hill and its contractor conduct "a current and complete physical inventory of government-owned material and reconcile the inventory." It also called for such physical inventories to be conducted at least annually, and for any discrepancies to be investigated.
The report said the commander of the 526th Intercontinental Ballistic Missile Systems Wing accepted those recommendations. The report said he would ask the contractor to complete such a physical inventory and reconcile it with computer inventories by the end of May last year. "Any observed discrepancies will be investigated," it said.
The Pentagon has said that the shipment of electrical fuses used in Minuteman missiles was mistakenly sent to Taiwan in the fall of 2006 — before the Air Force Audit Agency performed its inspection at Hill.
It said Defense officials did not realize the parts were missing, despite inventory checks. That realization occurred only when Taiwan complained it never received the helicopter batteries it had ordered. After months of talks, officials finally realized last month that the missile parts had been sent instead.
A copy of the Air Force Audit Agency report obtained by the Morning News is available online at deseretnews.com.