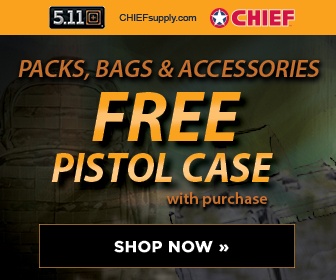 FNC
June 10, 2008
Special Report With Brit Hume (FNC), 6:00 PM
BRIT HUME: Good stories are often about relationships, and tonight we have one about Americans and Iraqis who have teamed up to bring a little more law and order to Diyala Province. How they did it from correspondent Anita McNaught.
ANITA MCNAUGHT: For so long they felt the heat in Iraq. Finally Americans are feeling the warmth. For seven months, military police commander Major Tom Rider worked almost every day with the chief of Diyala police, the controversial but charismatic General Ghanem al Qureshi.
GEN. GHANEM AL QURESHI: (Translated.) If I donít see him, my day is empty.
MCNAUGHT: Their partnershipís seen dramatic improvements in Iraqi policing here and the opening of a new police training academy.
MAJ. TOM RIDER [U.S. Military Police]: Heís very decisive. Heís willing to lead from the front.
QURESHI: He is quiet and clever. He doesnít rush things.
RIDER: General Ghanem does not ask me to solve his problems. General Ghanem solves his problems.
MCNAUGHT: General Ghanem has a fierce reputation. He told me he never felt the Americans were keeping him under surveillance or telling him how to do his job.
Major Rider was a history professor at the U.S. Military Academy at West Point. Theyíve been an odd couple, but a great team.
RIDER: I am not a very charismatic guy, so itís kind of polar opposites. Iím very quiet by nature, very business-oriented, come here to get the job done. And many times when I come here with an agenda, Iíll come in and there will be half a dozen sheiks in here or Iraqi police officers or whatever, and then itís Ė instead of time to talk itís my time to listen.
MCNAUGHT: Working out of the same U.S. military base, former Salt Lake City Council economic advisor Mack McDonald was initially nervous about teaching the basics of municipal government while on the front line.
MACK MCDONALD [Provincial Reconstruction Team]: Letís fix it. Letís connect all those dots so it is handled through the Iraqi government.
MCNAUGHT: But heís deeply committed to supporting the newly-elected and inexperience mayor of Bakubah.
ABDULLAH AHMED HAMED [Bakubah Mayor]: (Translated.) When thereís a problem in Bakubah, the Americans are there trying to help me and will not let me give up.
MCDONALD: If you do not establish a relationship, why should they listen to you?
MCNAUGHT: Their interpreter, Egyptian-born Hani Tawfeek, a U.S. citizen for 30 years, has noticed a real improvement in cooperation.
HANI TAWFEEK [Interpreter]: We melt the ice between each other. So right now the culture is sort of becoming very close.
MCNAUGHT: Tom Riderís time in Iraq is up. In some respects, he thinks too soon. He may never work with his friend General Ghanem again, and he now believes these relationships are too vital to security and stability to keep breaking.
RIDER: Iíve got mixed emotions leaving here. This has been Ė itís probably the most rewarding thing Iíve done in 15 years as an officer, but Iíll be glad to get home.
MCNAUGHT: In Diyala Province, Iraq, Anita McNaught, Fox News.