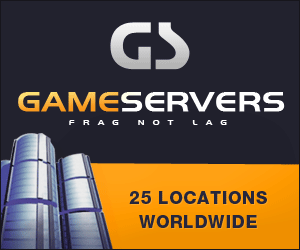 New York Times
June 7, 2008
Pg. 1
By Helene Cooper
WASHINGTON — After six years in which Hamid Karzai has been the darling of the United States and its allies, his luster may be fading.
Next week, Mr. Karzai, the Afghan president, is to arrive in Paris for a donors conference with attendees from 80 countries and organizations. He will ask for $50 billion to finance a five-year development plan intended to revive Afghanistan's decrepit farming sector, promote economic development and diversify the economy away from its heavy reliance on opium.
But there is a growing concern in Europe, the United Nations and even the Bush administration that Mr. Karzai, while well-spoken, colorful and often larger than life, is not up to addressing Afghanistan's many troubles.
A senior State Department official questioned whether Mr. Karzai had the "trust and the backbone" for the job.
"Of course he's a good guy, and therefore as long as he's president we'll support him," said the official, speaking on condition of anonymity because of the delicacy of the issue. "But there's a lot of talk inside the administration saying maybe there's a need for some tough love to push him to do the right thing."
One European diplomat, speaking on condition of anonymity under normal diplomatic rules, said, "We've got the standard administration problem of fascination with a flawed figure." The diplomat likined the support for Mr. Karzai to American backing for President Pervez Musharraf of Pakistan.
American officials expressed particular frustration over the Afghan president's refusal to arrest drug lords who are running the country's opium trade, which many international observers believe the Taliban have used to fuel their comeback. At both the State Department and the Pentagon, some officials are saying that President Bush should use the financial leverage of American aid to Afghanistan to demand that Mr. Karzai do more to crack down on corruption.
One senior Bush administration official said that Mr. Bush remained enamored of Mr. Karzai. Others questioned whether the White House would endorse a tougher line against him at a time when international forces in Afghanistan are continuing to face a resurgent Taliban, and when there are no obvious pro-American alternatives to Mr. Karzai among Afghan leaders.
Still, Mr. Bush has sought to address some of the complaints. Two months ago he began holding twice-monthly video conference calls with his Afghan counterpart that are similar to his regular sessions with Nuri Kamal al-Maliki, the Iraqi prime minister.
Asked to comment about Mr. Karzai, a White House spokesman, Gordon D. Johndroe, said, "President Bush appreciates the work that he's doing in Afghanistan, but we all know that there is more to be done."
Afghanistan's ambassador to the United States, Said T. Jawad, defended Mr. Karzai's leadership and warned against pointing fingers at a fledgling government. "It's totally unnecessary to start a blame game," Mr. Jawad said.
According to American and European diplomats, recent tension has flared around an episode that received little attention outside Afghanistan and that involved Mr. Karzai's refusal to arrest a notorious Uzbek warlord, Gen. Abdul Rashid Dostum.
General Dostum is said to have attacked a rival warlord with a beer bottle this year, almost killing him, and Afghan law enforcement officials sought to arrest him. But Mr. Karzai's government balked, according to Western diplomats and Afghan officials.
The diplomats — American and European, who spoke on condition of anonymity — said that they urged Mr. Karzai to have General Dostum arrested but that he told them he did not want to pick a fight with General Dostum for fear of alienating his backers.
Richard C. Holbrooke, a former United States ambassador to the United Nations, said he confronted Mr. Karzai shortly after the Dostum dustup while on a trip to Afghanistan. Mr. Holbrooke said he had asked Mr. Karzai how he could "let the thugs back you down over a murderous warlord" Mr. Karzai, he said, responded with a shrug.
A senior Afghan official said that Mr. Karzai wanted to arrest General Dostum but decided not to do so because of the strength of forces loyal to General Dostum in northern Afghanistan and because of uneasiness among NATO officials in Afghanistan.
In an interview, Mr. Holbrooke said he saw the episode as "a metaphor for a government that's perceived as increasingly weak, but whose effectiveness is key to success in Afghanistan." He added, "I don't believe the Taliban can win in Afghanistan, because people remember what they really stand for, but the government as it currently functions can't win, either."
Administration officials said the recent sessions between Mr. Bush and Mr. Karzai had been constructive but had yet to produce any tangible steps against corruption.
The Afghan president operates from a heavily fortified presidential palace, and has not arrested any drug lords or warlords, while resisting international pressure for a strong coordinator to monitor the political, economic and military effort in Afghanistan. Mr. Karzai has insisted that Afghanistan's fledgling government should handle the bulk of the job of deciding how to spend international aid.
Bush administration officials and their British counterparts are still fuming over Mr. Karzai's rejection this year of the British diplomat Paddy Ashdown as a special envoy. The West had pushed him as it searched for a strong international figure, à la George C. Marshall, to help coordinate the reconstruction of Afghanistan.
Afghan officials said Mr. Ashdown had been rejected because of negative press and public reaction to his appointment, which touched on Afghan sensitivities about foreign interference and fears of colonial intentions by Britain and others.
But European and American diplomats said it had more to do with Mr. Karzai's desire, one year before Afghan elections, to improve his image by standing up to Western powers. The diplomats complained that the international community, with more than 62,000 troops in Afghanistan, had a right to demand a strong coordinator representing its interest in the country.
A senior United States military officer in Afghanistan said that the disillusionment with Mr. Karzai was palpable among the wide swath of people he dealt with, including allied military and civilian officials. "Their message is consistent," the officer said in an e-mail message, speaking on condition of anonymity because of diplomatic sensitivity. "He's a weak leader."
Frustration over corruption and ineffectiveness in Mr. Karzai's government has grown within Afghanistan as well in recent years. In 2006, for instance, members of the Afghan Parliament signed a measure of protest over the government's poor performance and the low quality of some of Mr. Karzai's appointments.
Western diplomats said that Afghan drug lords and warlords had bought the freedom they exercise throughout the country by bribing members of Mr. Karzai's government.
Gen. James L. Jones, a former NATO commander in Afghanistan who now works as one of Mr. Bush's Middle East envoys, said that while the NATO forces military had been making some strides against insurgents, no amount of additional troops would counter the Afghan government's inability to rein in corruption and the country's exploding opium cultivation.
"The Karzai government, which is benefiting so much from the sacrifice, in both treasure and lives, by so many countries, needs to show more willingness to meet the expectations of the international community," General Jones said in an interview. "This is particularly true with regard to reversing the nation's economic dependency on narcotics, battling corruption within the government and championing judicial reform as a matter of national security."