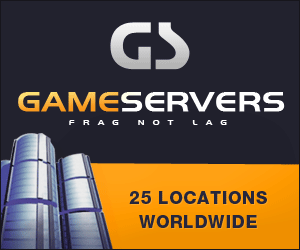 New York Daily News
April 1, 2007
Defending Qaeda suspects often a dead end

By James Gordon Meek, Daily News Washington Bureau
WASHINGTON - Military lawyers appointed to defend terror suspects held at the Guantanamo prison have paid a steep price for doing their jobs well.
In a world where the rule is get promoted or get out, being assigned to defend Al Qaeda suspects is a career killer.
So far, two officers who have acted as defense counsel since 2003 have been promoted. At least three officers representing the highest-profile defendants have not advanced in rank, and two from the original defense team opted to retire. "They've been penalized," said retired Air Force Col. Will Gunn, who recruited the defense Judge Advocate General's Corps lawyers, or JAGs, in 2003.
Marine Maj. Michael Mori, who on Friday won a mere nine months' prison term for admitted Al Qaeda accomplice David Hicks, has been passed over twice for promotion.
"He's done," a friend said.
Mori, however, was also threatened with a court-martial for his vigorous efforts to free Hicks, an Australian imprisoned at Gitmo since January 2002.
Two weeks ago, the chief prosecutor, Air Force Col. Morris Davis, wrote to his Pentagon superiors to accuse Mori of violating military law.
"I believe Maj. Mori's words and actions exceed what the law allows," Davis wrote in an e-mail leaked to The New York Times.
Davis claimed Mori used "contemptuous language" against U.S. leaders in press interviews by saying the tribunals were "rigged" and referring to them as "kangaroo courts."
Mori's statements were made while he was pressing Australian officials to intervene on Hicks' behalf, which they did.
Brig. Gen. Thomas Hemingway, legal adviser to the military commissions, told the Daily News that despite the complaint against Mori, there are no plans for a court-martial.
But he wrote, "I believe more in-depth examination of the need for refinement in the rules regarding extrajudicial comment should take place in the Offices of Professional Responsibility of the various services."
Mori isn't the only officer from the defense team whose career has been stalled. Navy Lt. Cmdr. Phil Sundel also was passed over for promotion and retired after representing a Gitmo detainee.
The most celebrated of the defense lawyers is Navy Lt. Cmdr. Charlie Swift, who took detainee Salim Hamdan's case all the way to the Supreme Court and won. He challenged the legality of the military commissions system established by President Bush in a Nov. 13, 2001, order.
But the Naval Academy graduate was passed over for promotion and is expected to retire this year. Reached by phone, he said only, "At present I'm still detailed to Hamdan."
Eugene Fidell, president of the National Institute of Military Justice, said Swift is "the most famous judge advocate officer in the history of the country....You'd think he'd be a lock for promotion."
Still, it's not as if the defense lawyers didn't have fair notice.
Gunn warned at the outset that ensuring fair and impartial justice for Al Qaeda and Taliban detainees at Gitmo could cost them.
"They went in with their eyes wide open," said Gunn.
The lawyers' aggressiveness and publicity "got under people's skin," and top civilian Pentagon officials let Gunn know it.
"I got feedback from a variety of sources at senior levels that they were very agitated," Gunn said.
A graduate of the Air Force Academy, Harvard Law School and a White House fellow, Gunn was on track to become the service's first African-American judge advocate.
"He was the fast track," a former colleague said.
Instead, Gunn retired in 2005 to run the Boys & Girls Clubs of Greater Washington. He declined to say why he retired.