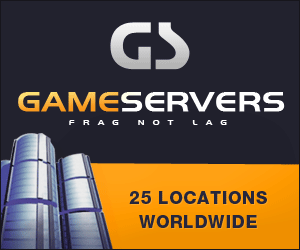 Washington Post
March 15, 2008
Pg. 2
By Jonathan Weisman, Washington Post Staff Writer
A deeply divided House approved its latest version of terrorist surveillance legislation yesterday, rebuffing President Bush's demand for a bill that would grant telecommunications firms retroactive immunity for their cooperation in past warrantless wiretapping and deepening an impasse on a fundamental national security issue.
Congress then defiantly left Washington for a two-week spring break.
The legislation, approved 213 to 197, would update the Foreign Intelligence Surveillance Act of 1978 to expand the powers of intelligence agencies to eavesdrop on terrorism and spying suspects and keep pace with ever-changing communications technologies.
But it would challenge the Bush administration on a number of fronts, by requiring upfront court approval of most wiretaps, authorizing federal inspectors general to investigate the administration's warrantless surveillance efforts, and establishing a bipartisan commission to examine the activities of intelligence agencies in the wake of the Sept. 11, 2001, attacks.
Most provocatively, the House legislation offers no legal immunity for past actions by phone companies that participated in warrantless wiretapping and are now facing about 40 lawsuits that allege they breached customers' privacy rights.
Instead of granting the firms immunity, as the Senate bill would, the measure would send the issue to a secure federal court and give the companies the right to argue their case using information the administration has deemed to be state secrets.
The House's action ensures that Bush will not receive any surveillance legislation for weeks -- if ever. White House spokesman Tony Fratto called the vote "a significant step backward in defending our country against terrorism."
Senate Majority Leader Harry M. Reid (D-Nev.) tried to put the ball in Bush's court, however, saying: "Now is the time for Republicans to come to the negotiating table."
Lawmakers from both parties said the gulf between the administration and House Democratic leaders is now so wide that the issue may not be resolved until a new president takes office next year. Bush, who has threatened to veto the House measure, and Republicans have shown no desire to move further toward the Democrats' position, and Democratic leaders show no sign of buckling under continuous political pressure.
"I'm very uncomfortable with an issue of this importance entering such a political realm, but I don't see us pulling it out of this mess either," said Rep. Tim Walz (D-Minn.), a swing-district freshman who shrugged off a barrage of advertisements that accused him of jeopardizing national security.
Since the Sept. 11 terrorist attacks, such showdowns have followed a predictable path: After some protests, Democrats have given in to White House demands, fearing the political fallout as Bush hammered them for allegedly endangering American lives.
Last month, the Senate appeared to follow that script when it passed, with bipartisan support, a surveillance bill to Bush's liking after turning back the efforts of some Democrats to strip out the immunity provision and strengthen privacy protections.
Bush appeared on the White House's South Lawn Thursday to demand House passage of the Senate legislation, warning lawmakers: "The American people understand the stakes in this struggle. They want their children to be safe from terror."
Then the House went off script. House Speaker Nancy Pelosi (D-Calif.) responded by all but calling the president a liar.
"We understand our responsibility to protect the American people. What the president is trying to do is something that we think should be stopped," she said. "I am stating a fact. The president is wrong, and he knows it."
Republicans maintain that telecommunications firms must be granted strong, retroactive legal protections to guarantee their ongoing cooperation with intelligence efforts. They say the House legislation would add onerous levels of bureaucracy to wiretapping efforts that require split-second responses.
Democrats counter that they cannot offer immunity without knowing precisely what actions they would be forgiving. By proposing to turn over the issue to the courts, they said they have compromised with the White House. They contend that their legislation would grant Bush all the authority he needs to conduct surveillance.
House Republican leaders tried to increase the political pressure Thursday by demanding that the House go into a rare secret session -- for only the fifth time since 1825 and the first since 1983 -- to hear classified information that they said would bolster their case. After a two-hour security sweep of the House chamber, the session convened at 10 p.m.
But with the chamber about half full, Republicans apparently did not present any information compelling enough to derail the Democrats' legislation. Democrats said very little was discussed that could not have been disclosed in open session.
Republicans said the secret session proved to be deflating, not because of the quality of the evidence, but because of Democrats' unwillingness to listen.