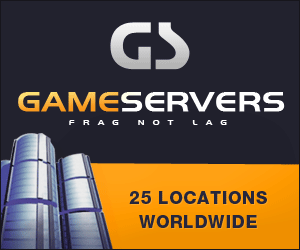 Washington Post
January 9, 2007
Pg. 4
By Walter Pincus, Washington Post Staff Writer
The House is scheduled to pass a resolution as early as today to add a select intelligence oversight panel within the Appropriations Committee, but this change is far different from the proposal to enhance congressional oversight of intelligence proposed in 2004 by the Sept. 11 commission.
In past years, the House and Senate intelligence committees authorized intelligence spending, and the two chambers' appropriations panels approved the funding for the director of national intelligence and the 17 agencies that make up the community.
The panel on the 2001 attacks had recommended a House-Senate committee or smaller, single committees in each chamber that would both authorize and appropriate funds for the intelligence community -- thereby reducing the number of lawmakers involved but giving a sharper focus to oversight.
It also recommended that the overall intelligence budget, now an estimated $42 billion a year, be made public. The House resolution to be voted on soon does not deal with the overall budget number, whose disclosure the Bush administration opposes.
The Senate Select Committee on Intelligence, which last year approved making the overall number public, is expected to pass this week or next the still-pending fiscal 2007 Intelligence Authorization Bill, which contains the public-disclosure language.
However, neither the House nor Senate appears ready to accept the idea of merging the authorization and appropriation functions. Rep. David Obey (D-Wis.), chairman of the House Appropriations Committee, said his panel "had to fund the Army, Navy, Air Force, as well as the intelligence community, and so we didn't feel that there ought to be a single-shot appropriations operation."
The resultant "hybrid" 13-member panel, he said, would have 10 lawmakers from Appropriations and three from the Permanent Select Committee on Intelligence. In addition, it would have what Obey described as a "beefed-up staff" to replace the staff member assigned to the issue last year, as well as subpoena power to carry out its own oversight investigations.
As for funding, however, the new panel would only "make recommendations" and prepare a report for the Appropriations defense subcommittee, which would continue to prepare the classified intelligence spending bill.
Yesterday, the Republican staff of the House Homeland Security Committee criticized the idea of the new panel within the Appropriations Committee as "another layer of bureaucracy to intelligence oversight." It said the new panel would have "no real appropriations power" and could only "make recommendations to the appropriators, who can choose to completely ignore those recommendations."