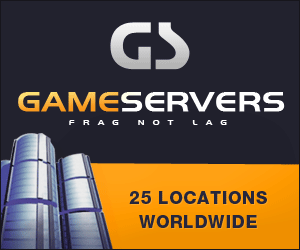 Raleigh News & Observer
February 21, 2008
Pg. 1
Soldiers customize equipment, shunning government issue
By Martha Quillin, Staff Writer
FAYETTEVILLE -- If the U.S. military is the best equipped in the world, it's in part because today's soldiers are tactical consumers. They shop before they ship out.
In the early days of the war on terror, the military couldn't adequately supply the troops it sent overseas, but basic needs are now generally well met. Now, soldiers are augmenting or replacing military-issued gear through Internet and retail stores offering accoutrement that could save precious seconds in combat, or just make life more comfortable in the field.
Since 9/11, and especially in the past two years, a thriving industry has emerged to serve the service member who can afford the "high-speed, low-drag" gear of the moment: nylon-and-Velcro storage systems, high-intensity flashlights, sleek ballistic glasses, comfortable boots. A soldier, airman or Marine deploying for the first time can spend thousands to be on the cutting edge.
These are not the old Army surplus stores where hunters dug through piles of used camouflage jackets. These are combat outfitters: REI for soldiers. The stores also attract police officers, security contractors and sportsmen.
Fort Bragg holds events on base through the year where vendors sell similar goods. Crown Expo Center in Fayetteville has a "warfighters" trade show each fall, and in May will be the host of the third annual IED Symposium and Expo, a gathering of experts and manufacturers working to reduce the toll from improvised explosive devices, the homemade bombs blamed for most U.S. casualties.
Those who make and sell military goods say they allow a soldier to customize his setup down to whether he prefers his ammo pouch at the left hand or the right and whether he wants a holster for his iPod. Much of the equipment is designed by former soldiers who know what works and what becomes dead weight.
"It's more than just for comfort," said Malanda Wilson, who runs Future Warrior on Hay Street in downtown Fayetteville. The store primarily sells goods made by its parent company, DK Enterprise of Fayetteville, which also sells directly to the Army.
Wilson describes one item designed by a Special Forces soldier from Bragg who came under fire in a Humvee in Iraq and couldn't find his extra ammunition. DK Enterprise now makes a vehicle seat cover with ammo pockets.
Buyer beware
The business has its critics. Experienced soldiers say recruits may spend their own money on gear no better than what the military provides free. Electronic gadgetry may not work overseas because of frequency differences and a lack of replacement batteries.
Body armor is the most controversial item. The Army and private manufacturers disagree over what works best. Meanwhile, soldiers are told their military insurance may not pay if they're hurt or killed while wearing armor not on the approved list.
In his four and a half years in the Army infantry, Juan Bauza said, he was never "a gear freak." To go to Iraq, Bauza searched home improvement stores for clips that could attach to his clothing anything he might need in a hurry.
Then, as he was leaving the Army in May 2007, he walked into Tactical Assault Gear in Fayetteville. He looked up at the dozens of Velcro-trimmed nylon pouches, pockets and vests printed to match his uniform and thought, "Oh my God. This would have been so handy."
Today, Bauza runs the Fayetteville store for the California manufacturer. He said he has many customers who like TAG gear so much that they stow their military-issued rigs and replace every item, for about $1,400.
Sgt. Frankie Rivera trains National Guard and Reserve troops deploying from Fort Bragg and discourages them from buying a lot of extras. The newest thing is not always the best, he said.
"High speed,'' he said, quoting his soldiers. "Everything is high speed, until something happens. When it does, you'd better know how to do what you need to do.''
For those who can afford it, Rivera said, a hand-held global positioning system or a GPS-equipped watch is a good investment, along with extra boots and a small knife. Tinted or clear glasses that block sand and blast debris are popular.
"The Army issues them,'' Rivera said, "but they're kind of ugly.''
He pointed to a stylish pair of $60 Wiley X glasses in a case at Patriot Outfitters.
''They want to be in the war zone,'' Rivera said of his guys. "But they want to look hot, too.''
Rivera was shopping for cold-weather insulation, referred to as "snivel gear," which many soldiers buy for themselves. While the military limits how much soldiers can alter their uniforms, it's more flexible about what's underneath.
For a while, the favored protection against the cold was a lightweight synthetic, usually nylon or polypropylene, that wicks sweat off the body and dries fast.
''Now, you have to be careful,'' said Lee Janney, who works at Patriot Outfitters. ''You don't want to run the risk of having something that's going to melt onto your skin if there's an explosion.''
His store still offers synthetics but has added cotton undergarments as well.
The quest for a jammer
None of the stores around Bragg carries a hand-held device advertised on a local radio station as a personal IED jammer. Jason Humphrey, owner of Comp Nine in Atlanta, said in an e-mail message that he has the jammers made in Taiwan to augment the units the military puts in its convoys that cost tens to hundreds of thousands of dollars. His device sells for about $350.
Humphrey said he served in the Army and lost a friend to an IED, prompting him to start his company. Through its Web site, Comp Nine accepts donations that Humphrey said he can use to send jammers directly to soldiers in Iraq at reduced cost.
The Washington Post reported last fall that the Pentagon had budgeted $4.5 billion for counter-IED research and equipment, and so far has found nothing that can stop all IEDs.
"If somebody had something like that, the target [market] would be the mom whose 18-year-old is over there in danger,'' said Bob Sealey, manager of General Jackson's Inc. in Fayetteville. "That would be a huge market.''
Rivera, the Army trainer, recommends one piece of gear to his troops that isn't offered in any of the shops. It's a cell phone with an interchangeable chip that allows the soldier to call home from almost anywhere in the world.
Like nothing else they could buy, Rivera said, "It gives them 10 minutes of peace."