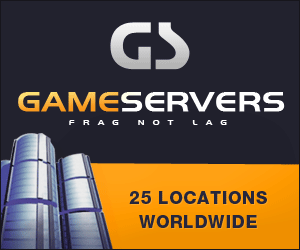 Washington Times
June 16, 2008
Pg. 1
Air Force deal on tanker plane is questioned

By Sean Lengell, The Washington Times
A Government Accountability Office report on a contentious tanker-plane deal, scheduled for this week, could give new ammunition to lawmakers on Capitol Hill who wish to reverse the Air Force's decision to award the contract to a European-American team.
The GAO assessment of the deal, due by Thursday, will not bind the U.S. military, but a review favorable to U.S.-based Boeing, which lost the $35 billion contract, would serve as further argument for Boeing backers on Capitol Hill to push for a new deal.
"The tanker contract is crucial to the health of our nation's defense industrial base," said Rep. Duncan Hunter of California, the ranking Republican on the House Armed Services Committee. "It is in our nation's economic and security interests to keep this contract from going overseas."
A spate of recent developments - from the unrelated ouster of several top Air Force officials to rethinking about the contract's costs and trade issues with the European Union - make the contract more vulnerable than ever.
The GAO probe, which Boeing requested, will examine the contracting process whereby the Air Force in February awarded a contract for 179 midair refueling tankers to U.S.-based Northrop Grumman and the European Aeronautic Defense and Space Co. (EADS), the parent company of the passenger-jet maker Airbus.
The Northrop/EADS team said its plan was more technologically advanced than Boeing's proposed aircraft, was less costly and better fit the Air Force's list of requirements. Boeing said the Northrop/EADS deal would cost American jobs, had hidden costs and would pose a natural security risk by relying heavily on foreign suppliers.
In March, then-Air Force Secretary Michael Wynne told Capitol Hill lawmakers that the proposal led by EADS was selected over Boeing because it had a "less expensive" bid and would produce a "less risky" plane.
Northrop/EADS, responding to complaints from Boeing that the European-lead team was not forthright about the costs of its proposed aircraft, revealed that a "slight adjustment" would be needed to its estimates of the plane's operating costs.
The Air Force conceded last week that, given that increase in maintenance costs for the Northrop/EADS plane, Boeing's proposal would be cheaper in the long run, unleashing a wave of criticism from congressional members - particularly those from Washington state and Kansas, where Boeing had proposed to build its tanker.
"Now that the Air Force admits mistakes were made in calculating the cost of Boeing's proposal, I am even more disappointed that a foreign company was awarded the contract," said Sen. Sam Brownback, Kansas Republican. "I renew my call that the Air Force reconsider its decision to award this multibillion-dollar contract to EADS."
The Air Force said it "stands by its process and its decision."
Sen. Maria Cantwell said the Pentagon's ouster of Mr. Wynne and other top Air Force officials this month, over incidents related to the security of U.S. nuclear weapons, is further indication of an overall "lack of leadership and accountability" in the Air Force.
"Congress must now play a strong oversight role to ensure that questions are answered" over the awarding of the contract to Northrop/EADS, the Washington Democrat wrote in a column published last week in the Seattle Post-Intelligencer. "The Air Force made the wrong decision on Feb. 29, and Congress must hold it accountable."
Boeing and its supporters also point to a U.S. Trade Representative complaint with the World Trade Organization that accuses the European Union of providing illegal subsidies to Airbus as another reason the contract should be invalidated.
"Airbus and ... EADS have made no secret of their desire to dismantle the United States aerospace industry," Sen. Patty Murray, Washington Democrat, said on the Senate floor last week. "We've seen time and again that Europe is willing to try anything in order to do that."
The International Association of Machinists and Aerospace Workers on Friday called for the Northrop/EADS' contract to be terminated and the tanker order awarded to Boeing.
"This process has been deeply flawed from the beginning," said the union's general vice president, Rich Michalski. "We need to decide as a nation if billions in taxpayer dollars should be used to support job creation programs overseas while this country slips deeper into recession."
Boeing said its tanker proposal would support 44,000 new and existing jobs at the company and more than 300 U.S. suppliers.
But the contract's mandate was not to support U.S. jobs, said Richard L. Aboulafia, an aviation analyst with the Teal Group, but rather "to get the best plane for the best price."
"There's a lot of toxic messages on both sides, but both are very good planes that can carry out their missions," he said. Either plane would be a modified version of a civilian jet, which has long been the Air Force practice in developing refueling tankers. Boeing designed a tanker based on its 767, while Northrop/EADS based its plane on the larger Airbus A330.
The Northrop/EADS team do have a few allies on Capitol Hill, mostly members of the Alabama delegation whose state stands to gain thousands of jobs if the contract is upheld.
Northrop/EADS estimates that its deal will support 48,000 U.S. jobs, including more than 1,500 new positions in Mobile, Ala., where the tanker would be assembled.
In a letter published in the Hill newspaper Tuesday, Alabama Republicans Sens. Richard C. Shelby and Jeff Sessions, and Rep. Jo Bonner accused Boeing supporters in Congress of "waging a public relations campaign based on misinformation and rhetoric."
"We find this approach both unfortunate and a disservice to our men and women in uniform," the lawmakers said. "From the outset, the objective of the acquisition was clear: acquire the best new tanker for the Air Force."
The Alabama lawmakers added that "the global environment in which we live makes it virtually impossible for any major military product to be 100 percent American-made."