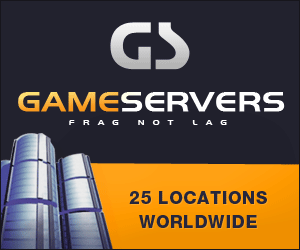 Seattle Times
March 21, 2008
Pg. 1
By Nancy Bartley, Seattle Times staff reporter
A high-school graduate with no criminal record, Rody Garcita seemed like a solid prospect for Army fatigues.
At 35, Garcita is single, lives with his parents in Seattle and works as a nurses' aide in an adult-care center. He sees the Army as the key to a better life.
"I want to improve myself," he said. "I want to serve this country and maybe go to college."At the Army recruiting office on Jackson Street in Seattle, Garcita sat quietly at a desk taking a practice test for Army admission. But once he was finished, he was disappointed to learn he had not reached the necessary 36 points to pass.
He plans on taking the test again.
Garcita's Army dreams may hinge on his ability to do algebra, the part of the test he found the most challenging. He remembers taking the subject in high school, "but it's been a long time."
For military recruiters, cases like Garcita's can be frustrating. At a time when the Army and Marines have relaxed their standards for new recruits in an effort to increase their fighting forces, the military can't afford to lose many prospects.
After five years of controversy over U.S. involvement in Iraq and nearly 4,000 combat deaths, finding qualified candidates and persuading them to enlist is difficult, recruiters say.
Each recruiter is faced with a quota of one high-school graduate and one high-school senior a month in a state with 1,594 total active Army enlistments last year — only 80 percent of the recruiting goal. The Army is trying to appeal to prospective soldiers through advertising and marketing. Although the approach is soft-sell, the underlying message is as direct as the "Uncle Sam Wants You for the U.S. Army" posters of decades past.
Last year, the Army recruiting in Washington state was down 107 from 2006, despite enlistment bonuses of up to $40,000, waivers allowing some with minor criminal records to be accepted and a gradual increase in the maximum enlistment age — from 34 in 2005, to 42.
Finding qualified recruits is like "looking for a needle in a haystack," said Lt. Col. Ken Swanson, who's in charge of recruiting offices in most of Washington and Alaska, as well as parts of Oregon and Idaho.
In November, the Pentagon set a goal to increase the Army by 65,000 actively enlisted soldiers to 547,000, and the Marines by 27,000 to 202,000.
The Army Reserve also faces challenges. It exceeded its nationwide goal with 27,004 enlistments last year — including 453 in Washington state — but Army Reserve officials have said they expected to lose many of these soldiers to the active-duty branch.
Tough territory
The war's unpopularity in many circles has made one traditional source — high schools — a tough sell for recruiters.
In August, for example, the Seattle School District voted to allow recruiters on campuses only twice a year. Other districts have similar restrictions.
Recruiters often rely on what they call "prospecting" trips to places where young people gather, whether it's outside schools or in bowling alleys or coffee shops. Or they use an 18-wheel truck and semitrailer to go to schools and shopping malls, giving young men and women a chance to play video games with Army information, view films about the Army and talk with soldiers.
When they're not directly selling the Army one-on-one, recruiters seek community visibility though a series of partnerships, from endorsing Brahma bulls at the Monroe Rodeo to stock cars at Monroe's Evergreen Speedway and minor-league baseball games.
Special waivers
To draw more people into their ranks, the Army and Marines are granting waivers to those who earlier would not have been accepted.
In 2007, the Army issued waivers for 18 percent of its recruits, primarily for misdemeanor convictions such as carrying a weapon onto school grounds, fighting or stealing, according to the Pentagon.
Of all the military branches, the Marines granted the most waivers, about 11,000 in 2007 — 69 percent of those for drug use, according to the Pentagon. Because of the Marines' strict anti-drug policy, recruits with previous drug-use convictions need to get waivers.
"The waiver process has changed like society has changed," Swanson said. Years ago, a kid caught drinking behind the school would be driven home by police and the parents would handle the punishment. Now the youth is arrested and a record follows, Swanson said.
Waivers also are needed for recruits who have been on Ritalin for Attention Deficit and Hyperactivity Disorder, as well as for those who have been in counseling or had asthma, Swanson said.
Sgt. 1st Class James Veach of the Northgate recruiting office said one recruit who tested well on the entrance exam needed a waiver because he had seen a psychiatrist to help him overcome shyness. The waiver, which the military grants based on what's in medical records, was not granted.
Swanson is quick to point out that the Army does not accept everyone who wants to enlist. Nor would the Army want just anyone, he says.
Sgt. 1st Class Jason Montano of the Army's Tacoma Mall recruiting office is often asked why the Army doesn't recruit criminals with multiple felonies.
"Would you want someone like that guarding your house?" he asked. "Then why would you want him guarding your country?"
Montano, who has joined recruits on two-mile training runs, calls them his kids and is proud to be their mentor. His job can involve telling recruits that basic training "is going to suck," that the Army enlistment bonuses are a good deal, or that some people have to take the written test again in order to pass it.
On one day at the Northgate office, Pvt. Kayla Agustin, 18, a Shorewood High School graduate, returned from advanced training to work for two weeks as a recruiter.
"She's my recruit," Veach said, as he praised her accomplishments.
Seven months ago she walked into the office with a friend just looking for information.
What she got, she said, "was a whole new lifestyle. And so far I love it."
Although the Army has been accused of targeting minorities, the Pentagon reports that almost 76 percent of Washington state's recruits last year were white, while 7 percent were Hispanic, 6 percent African American, 5 percent Asian and the rest were other races. Eighty-five percent of the recruits were male.
Swanson said he cannot afford to ignore any group as potential recruits because the need for soldiers is so great.
As the pressure to recruit continues, so does the Army's $200 million-a-year advertising campaign, which came about after nationwide enlistment hit an all-time low in 1999.
Ads depict Army service as career-oriented and don't show a hint of battlefield, although joining means a strong likelihood of deployment to Afghanistan or Iraq.
Swanson is candid about the risks.
"You will go into harm's way, but you will be well-trained and well-equipped and led by some of the best in the world," he said.