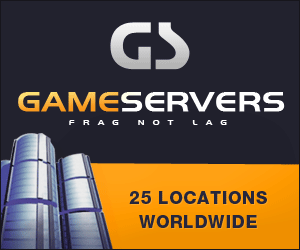 Washington Times
June 21, 2008
Pg. 1
CIA leadership seen as crucial

By Bill Gertz, The Washington Times
Defense Secretary Robert M. Gates said Friday that ties between military and intelligence operations today are the closest in the history of modern warfare, and he praised CIA Director Michael V. Hayden during his military retirement ceremony for boosting joint efforts.
"We are all on one team these days, and Mike has played a key role in this effort," Mr. Gates said during a speech at Bolling Air Force Base.
Mr. Gates, a former CIA director, said close cooperation between the military and the CIA's clandestine intelligence agents is essential to countering the twin threats of global terrorism and the proliferation of weapons of mass destruction.
"Countless" lives have been saved in Iraq and Afghanistan through intelligence efforts that led to the killing or capturing of terrorist leaders, he said.
"I would argue that there has never been a better fusion of military operations and intelligence in the history of warfare," Mr. Gates said. "This is of great importance in the broader war on terror, a war whose outcome, as Mike has noted, will depend in large measure on American intelligence capabilities."
Mr. Hayden, a four-star Air Force general, will retire from the service on June 30 after 39 years but will continue as the civilian director of the CIA, a post he has held since 2006.
Mr. Hayden said in his remarks that he was fortunate to serve in the Air Force and in U.S. intelligence at a time when air power is being transformed from industrial-age mass-force tactics to extremely accurate information-age precision strikes - a transformation that he noted is ongoing.
He said that while deployed on Guam he took part in planning "massive" aerial bombing raids against Vietnam in 1972, and then while at the European Command helped with precision "pinpoint" aerial bombing strikes on key facilities during military operations in the Balkans in the 1990s.
"Most recently from the current vantage point in the intelligence community, I see our pilots cap off joint counterterrorism missions by targeting individuals, not even structures," Mr. Hayden said. "That great arc doctrinally from mass to precision is what defines America's Air Force."
Mr. Hayden said the need for precision intelligence has risen in direct proportion to the need for such precision operations against terrorists.
Friday's retirement ceremony was attended by a who's who of current and former U.S. military, intelligence and national security personnel, including White House National Security Adviser Stephen J. Hadley, Director of National Intelligence Michael McConnell, former CIA Director George J. Tenet and Defense Intelligence Agency Director Lt. Gen. Michael Maples.
Mr. Gates said that when Mr. Hayden was appointed CIA director, questions were raised about whether a military officer should head the civilian intelligence agency, which in recent years has sought to rebuild its human spying program.
The defense secretary said that when he was CIA director the emphasis was on getting more military officers involved with the agency, following problems with intelligence support to the military in the 1991 Persian Gulf War.
"It is clear now that whatever questions were raised about the role of military professionals at CIA have been largely settled," Mr. Gates said. "We've overcome many of the past divisions and discord that existed between the Department of Defense and other parts of the intelligence community."
Defense intelligence agencies, like the National Reconnaissance Office and National Security Agency, consume most of the $45 billion annual intelligence budget. In recent years, budgeting between defense and civilian agencies has been streamlined.
Mr. Gates praised Mr. Hayden as the "quintessential intelligence professional in government," who has helped reduce inefficiencies and "turf wars" among agencies.
During his career, the general served as deputy director of national intelligence, National Security Agency director and in a number of intelligence and operational posts in the Air Force, including deputy commander of U.S. Forces Korea.
Mr. Hayden said the NSA, which conducts electronic eavesdropping and code-breaking, is a "national treasure."
Most of the valuable U.S. intelligence gathered today comes from the NSA, as the result of sharp cuts in human spying decades ago, according to U.S. intelligence officials.
Mr. Hayden also revealed that when he was growing up he was known as "Mikey," a nickname that had largely disappeared during his government career until it was brought up again by President Bush, who is fond of calling people by nicknames.