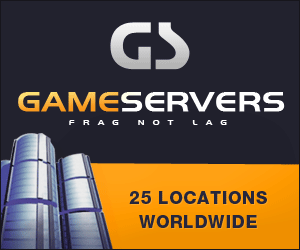 Washington Post
May 20, 2007
Pg. 21
Attackers Then Burn 30 Homes, Police Say

By John Ward Anderson, Washington Post Foreign Service
BAGHDAD, May 19 -- Gunmen dressed in Iraqi police and military uniforms attacked a village of Shiite Kurds northeast of Baghdad early Saturday, killing at least 13 residents and setting fire to houses, Iraqi police officials and a Kurdish political party said.
Police said they believed the attackers were members of the Islamic State of Iraq, a radical Sunni Arab umbrella organization with links to the insurgent group al-Qaeda in Iraq.
The attack occurred in Hamid Shifi, a hamlet about 60 miles northeast of Baghdad, just south of the town of Mandali near the border with Iran, police said.
The gunmen entered the town in two pickup trucks and on two motorcycles, according to a statement on the Web site of the Patriotic Union of Kurdistan (PUK), a leading Kurdish political party. Under the guise of conducting a military raid, they gathered villagers, separated the men from the women and opened fire on the men, the statement said.
Police said 13 people were killed and 12 were wounded; the PUK reported 15 dead and one wounded.
Diyala province police Lt. Mohammed Hakman said the gunmen set fire to 30 houses. A police official in Baghdad, who was not authorized to speak on the record, said Iraqi security forces arrived on the scene and chased the men, killing four and wounding 16.
The Islamic State of Iraq has said it is holding three U.S. soldiers who were abducted May 12 when insurgents attacked their lookout position south of Baghdad, but the group has offered no proof. Four U.S. soldiers and an Iraqi interpreter were killed in the ambush.
About 4,000 U.S. and 2,000 Iraqi soldiers have been searching for the missing soldiers for the past week. Early Saturday, U.S. forces "detained nine individuals suspected of involvement in the kidnappings" in Amiriyah, a Sunni stronghold on the Euphrates River about 30 miles southwest of Baghdad, the military said in a statement. The town is about 25 miles from where the soldiers were ambushed. No other information was available.
The villagers of Hamid Shifi were among more than 60 Iraqis killed Saturday in suicide attacks, roadside bombings, mortar strikes and other violence across Iraq. Police also said 21 unidentified bodies were discovered in the capital, many bearing signs of torture.
The U.S. military reported the deaths of five American soldiers. One soldier was killed by a roadside bomb south of Baghdad on Saturday. The others were killed Friday: two in an incident involving a roadside bomb and small-arms fire in northwest Baghdad, one in small-arms fire south of the capital, and one during combat operations in the western province of Anbar.
British Prime Minister Tony Blair made an unannounced visit to the country Saturday, stopping in Baghdad to encourage government efforts at political and religious reconciliation and then flying to Basra, Iraq's gateway to the Persian Gulf and the main base for British troops in the country. There he warned about the turbulence in the Middle East. "If we don't sort this region out, then there is, in my view, a very troubled and difficult future for the world ahead of us," he said.
It was Blair's seventh visit to Iraq and probably his last before he steps down as prime minister next month, according to a British Embassy spokeswoman, who under embassy rules was not allowed to be quoted by name. She said Blair flew to Iraq directly from Washington, where he met last week with President Bush.
Blair, a staunch backer of the war in Iraq, has come under harsh criticism in Britain for his unflinching alliance with Bush, particularly as the war has worsened.
Speaking to reporters in Baghdad after a 45-minute meeting with Iraqi Prime Minister Nouri al-Maliki and President Jalal Talabani, Blair said, "I have no regrets about removing Saddam, no."
"Iraq was liberated from the terrible dictatorship of Saddam, and now there are attempts to oppress it in a different ways, with terrorism and violence," he said.
Other Washington Post staff in Iraq contributed to this report.