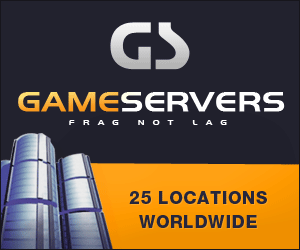 New York Times
May 20, 2007
Pg. 12
By Kirk Semple
BAGHDAD, May 19 — Gunmen wearing Iraqi Army uniforms dragged 15 Shiite Kurds into the street in an eastern Iraqi village and shot them dead on Saturday, Iraqi government officials said.
Residents of the village, Hamid Shifi, had posted guards at the entrances to the town, apparently anticipating an attack by Sunni Arab insurgents who had been increasingly active in the area, according to a police commander in Baquba, the capital of Diyala.
But the guards waved the gunmen through their checkpoints, thinking they were authentic soldiers, the police official said. The gunmen grabbed the guards, dragged several other men from their homes and killed them all, the official said.
"Our area was very quiet and there was no violence until a month ago when some Sunnis helped Qaeda find a safe haven in nearby villages," said Ahmed Qasim Mula, a village resident, according to a statement he provided to the police.
Elsewhere in Iraq, at least five American soldiers were killed in insurgent attacks on Friday and Saturday, the American military command said.
One soldier was killed on Saturday when his patrol was struck by a bomb planted on a road south of Baghdad, officials said. Four other soldiers were killed in attacks on Friday, the military said: two when their patrol was hit by a homemade bomb and small-arms fire in northwestern Baghdad; one by small-arms fire during a combat operation in the capital; and one while on a combat mission in Anbar Province, in western Iraq.
Abdul Aziz al-Hakim, the leader of one of Iraq's most powerful Shiite parties, has flown to the United States for a medical checkup, according to his party's officials and a statement posted in a newspaper owned by the party, the Supreme Islamic Iraqi Council.
Radah Taki, a prominent party official, said Saturday that Mr. Hakim had been suffering from chronic high blood pressure and his doctor had advised him to seek further treatment in the United States. Mr. Taki and other party officials said they could not confirm a report on Saturday in The Washington Post that Mr. Hakim had flown to Houston for "urgent treatment" for lung cancer.
Two mortar shells or rockets pelted the Green Zone on Saturday morning after Prime Minister Tony Blair of Britain arrived in Baghdad for a farewell visit. An American contractor was wounded in the explosions, according to a spokesman for the American Embassy, though Mr. Blair's delegation was apparently not directly affected by the attack.
In his comments on Saturday, Mr. Blair defended the decision to invade Iraq and oust Saddam Hussein in 2003, and he said it was critical now to continue political reforms and work to secure the country.
"I think that Iraq has been liberated from an oppression of dictatorship of Saddam, and now there are attempts to oppress it in different ways through violence," he said.
An Iraqi was wounded in another volley of three mortar rounds or rockets that hit the Green Zone on Saturday afternoon, said the spokesman, Lou Fintor.
In recent weeks, the Green Zone has suffered near-daily barrages of mortars and rockets, some from predominantly Shiite neighborhoods to the east. The attacks have threatened the zone's status as the safest place in Iraq. Many officials working in the enclave have begun wearing body armor outside their offices.
Three Iraqi Army soldiers were killed, and 10 people, including at least seven civilians, were wounded during clashes between the Iraqi Army and militants in Diwaniya, south of Baghdad, said an official at the city's government security center. Iraqi security forces have been cracking down on Shiite militias in the city, and on Wednesday, scores of fighters loyal to the Shiite cleric Moktada al-Sadr fought street battles against Iraqi soldiers in protest the security push.
In Mashiti, a village north of Khalis in Diyala Province, gunmen opened fire on a civilian car, killing four people and wounding four, the Diyala police commander said.
In Baghdad, two suicide car bombs exploded near Iraqi Army checkpoints in the Yarmouk and Mansour neighborhoods, killing three soldiers and wounding eight, an Interior Ministry official said. Another car bomb exploded in the Mwasalat neighborhood in western Baghdad, killing at least two people and wounding four, the official said.
At least 20 bodies were found dumped in the streets of Baghdad on Saturday, the ministry official added.
Qais Mizher and Abdul Razzaq al-Saiedi contributed reporting from Baghdad, and an Iraqi employee of The New York Times from Diwaniya.