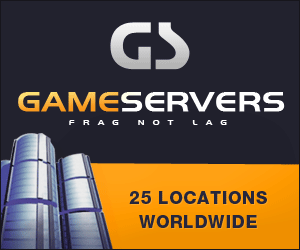 Chicago Tribune
June 22, 2008 By Michael Martinez, Tribune correspondent
ON THE U.S.-MEXICO BORDER--Tech. Sgt. Wayne Combs of the California Air National Guard is riding aboard "Mad Max," a military truck whose homemade platform evokes the apocalyptic film.
Ten feet above the ground, he and other guardsmen are cutting and straightening posts to make the last line of U.S. fencing taller—to 16 feet—and harder for illegal migrants and smugglers to breach.
For most of two years, he has been working on this domestic front near San Diego whose double fence resembles a demilitarized zone. Into this void, however, flows the illegal traffic.
Combs has seen it firsthand, and there hasn't been much he could do: The migrants walked right by him.
"I've seen it quite a few times," Combs said this month, counting about 25 instances the past two years, except for a six-month tour in Iraq. "We have to continue working." But, the 49-year-old Air Guardsman added, "I didn't see one who didn't get caught" later by the U.S. Border Patrol.
The Guard's two-year mission is now wrapping up, to end by mid-July, but there's controversy about its withdrawal as there was about its deployment, which some initially criticized as excessive militarization of the nation's southern boundary. This time, the dispute is about extending their stay.
The soldiers and airmen were here in a supporting role for the Border Patrol: They built roads and fences, flew helicopters for surveillance or transport and manned observation posts along the border—but never acted as handcuffing lawmen. That's why Combs was unarmed, though in uniform, and unable to apprehend the migrants.
While the federal government—and the governors of California, Arizona, New Mexico and Texas—have lauded the military's work, the Bush administration is rejecting the states' requests to prolong the mission for a year or more. With illegal immigration out of control and Congress unable to remedy it, border states need more federal resources like the Guard, the governors assert.
Under President George W. Bush's Operation Jump Start, 6,000 Guardsmen were sent to the border in 2006 when the 11,583-agent Border Patrol began to hire an additional 6,000 people. Two years later, almost 5,000 have been hired, with the remainder scheduled to be recruited and trained by year's end.
But that doesn't satisfy the governors of the four border states, who say a high-tech "virtual" fence project is so plagued with glitches that it isn't fully ready to replace the departing Guard.
Homeland Security Secretary Michael Chertoff has told the governors that the military was just a temporary boost during crackdowns that have brought a 20 percent drop in migrant apprehensions the past year--an indicator that overall illegal traffic is down.
"OJS has succeeded," Chertoff wrote recently to the four governors. "Although there is more to accomplish, the administration has made great progress toward securing our borders and combating the threats of criminals and terrorists exploiting our borders."
The Guard touts a list of achievements, including: building 38 miles of new border fence, building 90 miles of vehicle barriers and assisting in 174,317 apprehensions.
"In our view, we have had a raging success. We think we made a difference," said National Guard Bureau spokesman Randal Noller.
Some experts disagree, saying "operational control" of the border, a federal goal, has yet to be attained.
The Guard's work "doesn't seem to have had a big impact on border security," said Josiah Heyman, a border expert and University of Texas at El Paso professor. "Now they probably did a fair amount of infrastructure work and construction, but I'm not sure they made very much difference to actual border security in any way that you want to categorize it."
Heyman said several scenarios could explain the drop in overall border arrests: Smugglers are better at avoiding detection. Migrants avoid back-and-forth trips. Jobs, especially in construction where a fourth of illegal immigrants work, are fewer.
"It makes for good symbolic politics," Heyman said of the Guard's duty on the border. "The total stock of unauthorized people living in the United States is 4 percent. ... They all don't come over the southern border, maybe 50 to 60 percent, but the rest of them are coming in on tourist and student visas and just overstaying." Wayne Cornelius, director of the Center for Comparative Immigration Studies at the University of California-San Diego, said his research indicates that a fortified border doesn't dent migrants' 98 percent success rate but rather makes them hire smugglers, or coyotes.
Smuggler fees have risen to $2,100 for a desert crossing, or up to $3,500 for the less physically risky route through official entry points while concealed in vehicles or using false documents. The average smuggling fee was $978 in 1995, Cornelius's study said.
In fact, 821 would-be migrants from the Mexican state of Oaxaca told researchers their biggest fear--cited by 43 percent—is the desert, which kills more than 500 crossers a year. The National Guard was feared by only 5.3 percent, ranking between the border fence (5.8 percent) and the Minutemen or vigilantes (2.4 percent), according to Cornelius' study.
The governors, however, praised the Guard for toughening the borderlands, which they said could be undone by the drawdown. Only one Guard member died during the operation, of heat exhaustion in Yuma, Ariz., in August 2006.
"Why stop when you're just beginning to get control of the situation," said Jeanine L'Ecuyer, deputy chief of staff for Gov. Janet Napolitano of Arizona, site of the nation's busiest smuggling corridor. "I don't think anyone in Arizona would tell you that the problem has improved so dramatically that the government should stop the operation."
Agreeing is Allison Castle, spokeswoman for Texas Gov. Rick Perry. "There's still a tremendous amount of illegal activity that's taking place," she said. Since March 2006, more than 500 migrants from "known terrorist countries" such as Iran, Yemen, Iraq and Afghanistan were caught entering Texas illegally from Mexico, Castle said.
U.S. Border Patrol assistant chief Lloyd Easterling responds that the Guard "was never meant to be a one-for-one replacement" for the 6,000 Border Patrol agents being hired.
"No question about it, they have been huge for us," Easterling said of the Guard. But about border security, he continued: "Don't let me tell you that we have arrived and that we're done. We're not." But the Guard won't play a big part, he said.
Many Guardsmen said they would like to see their work extended.
"We love it," said Combs, who will return to his civilian job as a Pratt & Whitney engineer testing space shuttle engines. "It's good for government. It's good for all."
The Guard learned a basic lesson of the border: Crackdowns in one sector just send smugglers elsewhere. San Diego was the only one of the border's nine sectors that saw an increase in border apprehensions last year—a sign of more crossings.
"Other parts of the border have been successfully secure, so they came to this area," said Lt. Col. Peter Shaner, executive officer for the California National Guard's border task force. "It's the thought it might be easier to get across here and blend into the metropolitan area. Out in the desert, it's easier to be spotted."