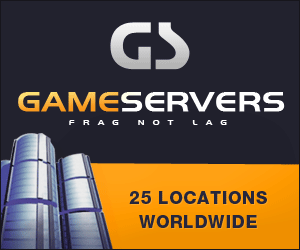 Norfolk Virginian-Pilot
April 1, 2007
By Bill Sizemore, The Virginian-Pilot
A pending Air Force court-martial offers an inside look at an increasingly common occurrence on the 21st-century battlefield: friction between uniformed American troops and the growing force of private military contractors deployed alongside them.
In a supercharged case of combat-zone road rage, two Air Force lieutenant colonels drew their weapons on a Blackwater USA contractor after their vehicles bumped each other on a busy road in Afghanistan in the fall.
As a result, military prosecutors brought potentially career-ending charges against the two officers.
Now, after investigating the case, an Air Force hearing officer has recommended that the charges be dropped, not only suggesting that the contractor might have been the aggressor but also citing the possibility of witness tampering, attempted bribery and falsified evidence.
There are conflicting reports as to whether the alleged improprieties were committed on behalf of the airmen or the Blackwater contractor.
The case illustrates a new reality of warfare that is still only dimly perceived beyond the front lines: There are both a public army and a private army out there, and sometimes they don't get along so well.
In Iraq, where there are now nearly as many civilian contractors on the ground as uniformed troops, a Government Accountability Office investigation found 20 incidents of "blue on white" violence - U.S. troops firing on contractors or vice versa - in one five-month period in 2005.
The Afghanistan incident started innocuously enough. Lt. Col. Gary Brown and Lt. Col. Christopher Hall set out from the Kabul airport on Sept. 19 to deliver paperwork to Camp Eggers, a U.S. military base.
They steered their white Land Cruiser down a busy road under typically unruly Third World driving conditions - dodging bicycles, donkey carts, pedestrians, herds of animals and giant potholes.
According to the two men's testimony at a preliminary hearing in February, a fast-moving, dark sport utility vehicle with blacked-out windows tried to cut in front of them, clipping the Land Cruiser's right front end before falling back into its lane.
Moments later the dark SUV pulled alongside and bumped the Land Cruiser again, the two testified, causing them to fear for their lives.
Hall testified that he thought: "Oh, my God, I'm going to die. He is trying to kill us."
Still breathing heavily, the airmen pulled up to the gate at Camp Eggers. Brown looked in the rear view mirror. There was the dark SUV again.
The driver got out and approached the Land Cruiser. Brown and Hall described him as dark-skinned, with beard growth, wearing a vest with ammo magazines hanging from it.
Brown testified that he thought the man was a suicide bomber and that "I am not going to see my wife and babies again."
Hall described the man as furious, spitting, his veins bulging, yelling, "Who are you? Where do you work?" He and the two airmen got into an escalating shouting match, hurling expletives back and forth.
At one point, Hall testified, the man said something like, "I'm DEA and I'm really going to (expletive) you." Hall said he felt like a trapped animal.
The two airmen said they got out of their vehicle with their weapons drawn - Hall with a pistol and Brown with an M4 assault rifle - and ordered the man to the ground.
When he refused to comply, Brown testified, he tried to shove him down. It looked like a testosterone-fueled waltz: Brown stepping forward, the other man stepping back. Brown even tried tripping him up. Nothing worked.
Finally, Brown testified, he stepped back, raised his rifle and clicked off the safety. Brown said the man's eyes widened, he threw his hands in the air and said, "I'm sorry, I'm sorry, I'm an American, I'm sorry."
Brown said he still considered the man a threat and wanted to get to safety before the situation escalated again. He threw the man's car keys into some bushes, got back into the vehicle with Hall, and drove into Camp Eggers to report the incident.
While they were there, two men from the U.S. Embassy came in to make a report of their own.
The man in the SUV, it turned out, was Jimmy Bergeron, a contractor with Blackwater.
The private military company based in Moyock, N.C., has a contract with the U.S. Drug Enforcement Administration to provide narcotics interdiction training in Afghanistan.
Brown and Hall stand accused of ramming Bergeron's vehicle, not the other way around, and of assaulting and threatening him.
Lt. Col. Leslea Pickle, who presided over the preliminary hearing - called an Article 32 hearing - concluded that there is no physical evidence to determine which vehicle rammed the other.
But in her report, issued last month, Pickle wrote that it was Bergeron who initiated the confrontation at the gate by approaching the Land Cruiser and that Brown and Hall followed the prescribed rules of engagement in the face of hostile behavior.
Those rules, she wrote, call for using the "four S's" in order: "shout, show, shove and shoot."
"In my opinion," she wrote, "Lt. Col. Brown demonstrated a calm, collected demeanor during the whole incident. Another person might have been 'trigger-happy' and shot Mr. Bergeron."
She added: "There is some evidence that there have been other instances of aggressive behavior by civilian contractor personnel and that Mr. Bergeron may have had prior 'issues' according to his peers at Blackwater."
Pickle recommended that all charges against the two airmen be dropped and that several alleged irregularities in the government's case be further investigated:
The commander of the Afghan guards at the gate reported an attempt to bribe the guards to testify falsely.
The defense attorneys alleged that a purported videotape of the incident at the gate was fabricated.
The charge sheets drawn up against Brown and Hall were improperly modified.
Pickle's findings are a welcome vindication, said Charles Gittins, Brown's civilian attorney.
"It's a sad state of affairs when the Air Force doesn't believe their own officers," he said, "two career officers who immediately reported what happened, and the Air Force goes after them."
Anne Tyrrell, a Blackwater spokeswoman, said the company is restricted from commenting on the case because of the pending litigation but added: "There are two sides of the story, and they are very, very different."
Bergeron's account of the incident is not part of the judicial record because prosecutors offered only to provide his testimony by telephone, not in person - an offer that was rejected by Pickle.
In a sworn statement given just after the incident, Bergeron said the Air Force officers' vehicle slammed into his.
At the gate, when Brown ordered him to the ground, Bergeron said, he displayed his U.S. Embassy badge and said, "I am a U.S. citizen. This is wrong!"
He said Brown, leveling his rifle inches from Bergeron's face, replied, "You're about to be a dead U.S. citizen!"
On his Web site, Bergeron identifies himself as a former Marine who has worked on teams protecting American diplomats in Afghanistan and training an Afghan counter-narcotics police force. According to a recorded greeting on his telephone, he is now deployed on a training mission in Africa.
Bergeron did not respond to an e-mailed interview request.
Pickle's report has gone to Lt. Gen. Gary North, commander of the 9th Air Force, who will decide whether the case will go to court-martial.
An Air Force spokeswoman was unable to say when the decision is expected.