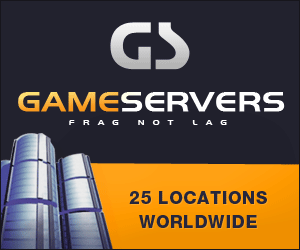 Washington Post
November 17, 2006
Pg. 10
By Karen DeYoung, Washington Post Staff Writer
A new plan to improve information-sharing about terrorism, signed by President Bush this week and delivered to Congress yesterday, establishes a Washington-based "threat assessment group" that includes federal, state and local officials. It also aims to reduce more than 100 restrictive and confusing categories of "sensitive" federal information to a half-dozen or fewer so local-level officials can better understand what they are told.
State and local governments and law enforcement officials have long complained of a lack of coordination among the federal agencies that send terrorism-related alerts, analysis and instructions. The new plan allows state and local officials to participate in deciding what players outside the federal government need to know and designates an online channel to distribute the information.
The 165-page plan complies with part of the intelligence reorganization mandated by Congress in 2004. Designed to avoid a repeat of failures that preceded the September 2001 al-Qaeda attacks, the legislation created the Office of the Director of National Intelligence and the National Counterterrorism Center to facilitate coordination within the federal intelligence community. The legislation also ordered creation of new systems to ensure that terrorism information was adequately shared among federal, state and local entities, resulting in the plan released yesterday.
The newly released plan "restructures the way we handle intelligence and other information so that state and local customers get products that they can use," said Thomas E. McNamara, whose office, under Director of National Intelligence John D. Negroponte, wrote it with input from across the government. A career diplomat with extensive national security and counterterrorism experience, McNamara was appointed by Bush early this year to fulfill the legislation's vague instruction to establish an "information sharing environment."
The intelligence community has long acknowledged that cooperation throughout government is crucial to catching potential terrorists in this country and preventing another attack. But a level of "cultural inertia" still exists at the federal level, McNamara said.
"A lot of people think that information-sharing . . . means that security and control of the information being shared will be diminished, and if security diminishes, that's a negative," McNamara said. "I'm trying to convince them that if this is done right, security will be at least as good and possibly better."
McNamara expects the new Interagency Threat Assessment Coordination Group, based at the National Counterterrorism Center and headed by the Department of Homeland Security, to be operating by year's end. It will include officials from Justice, Defense, Transportation and Energy, and from state government and local law enforcement.
Operating 24 hours a day, seven days a week, the group will receive real-time intelligence information and determine what needs to be distributed around the country. That is designed to avoid confusion that has resulted in the past when one agency, for example, distributed a nationwide threat assessment that contradicted another agency.
The plan sets a 120-day deadline for coming up with a streamlined list of "sensitive but unclassified" security classifications used by the federal government. Federal agencies have independently established more than 100 such categories of restricted information, many of them overlapping and most of them confusing to police and sheriffs departments that are expected to comply with them. McNamara said he was aiming for "six or fewer" categories.