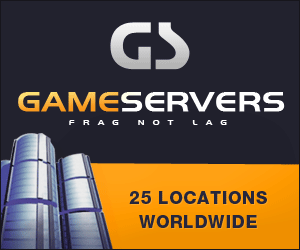 Washington Times
May 16, 2007
Pg. 6
Appeals court hears arguments about expanding tribunal rules

By Associated Press
Two federal appeals court judges subjected a Bush administration lawyer to intense questioning yesterday as attorneys for prisoners at U.S. Naval Base Guantanamo Bay, Cuba, pleaded for a broad court inquiry on behalf of the detainees.
Judges Judith W. Rogers and Douglas H. Ginsburg expressed skepticism about government assurances that the appeals court will receive all necessary evidence in evaluating the detainees' status as enemy combatants.
"I don't see how there can be any meaningful review if we don't know what we don't know," Judge Ginsburg told a government lawyer.
The latest chapter in the cases of the detainees at Guantanamo Bay is about military tribunals that designated them enemy combatants, leaving them without any of the rights accorded prisoners of war.
Justice Department lawyer Douglas Letter said an extensive record of classified and unclassified material on the tribunal proceedings will be supplied to the court.
Congress intended for the court's review to be a narrow one, Mr. Letter emphasized.
Mr. Letter said the tribunals largely duplicate long-standing procedures laid out in the Army Field Manual.
"You'd better not invoke that," Judge Rogers admonished the Justice Department lawyer. "We don't have all those" procedures here.
Judge Rogers is a Clinton appointee; Judge Ginsburg, the chief judge of the appeals court, is a Reagan appointee; and the third member of the panel, Karen Lecraft Henderson, is an appointee of the first President Bush.
A year ago, the Republican-controlled Congress at the urging of the Bush administration stripped the prisoners of the right to challenge their indefinite detention.
The only challenge detainees can make is to the U.S. Circuit Court of Appeals for the District of Columbia, for the limited purpose of assessing the military tribunal procedures.
"This is our only chance to go back to the government well," lawyer Jeffrey Lang told the judges.
The two cases before the appeals court involve Haji Bismullah, an Afghan, and seven Uighur men, Muslims from China who are a persecuted minority in that country.
They are among the 380 detainees at Guantanamo Bay, some of them held for more than five years.
The detainees' attorneys want the appeals court to allow a broad inquiry questioning the accuracy and completeness of the evidence the tribunals gathered about the detainees, most of it classified.
The Justice Department seeks a limited review, saying that the findings of the military tribunals are "entitled to the highest level of deference."
The appeals court should not engage in fact-finding, argues the Justice Department.
A lawyer who heard the arguments, Shayana Kadidal of the liberal Center for Constitutional Rights, called it "striking" that the appeals court judges expressed interest in a broader inquiry. The center has led the effort to gain access to the U.S. court system for the detainees.