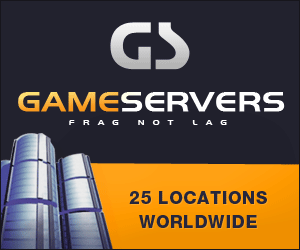 Miami Herald
March 9, 2008 By Carol Rosenberg
A Toronto newspaper on Saturday published a graphic photo of long-held Guantánamo captive Omar Khadr, a Canadian youth captured during a 2002 firefight with U.S. forces in Afghanistan and severely wounded in his chest.
Khadr was 15 years old in the picture. Now 21, he faces a likely late summer trial by military commission for allegedly throwing a grenade during the firefight that killed a U.S. Army sergeant.
The photo posted on The Toronto Star website accompanies excerpts from a book, ''Guantánamo's Child,'' written by Michelle Shephard, a reporter for the newspaper.
The Star journalist for years has tracked the tale of the Toronto-born, U.S.-held Khadr.
The paper did not say how it acquired the photo, a rare up-close scene of a bloodied, war-wounded captive in the U.S. invasion of Afghanistan.
Under a sweeping directive from Deputy Defense Secretary Gordon England, Pentagon employees are prohibited from releasing photographs of detainees -- before, during or after capture or release.
The photo shows what appears to be two U.S. soldiers in battle-dress uniforms, on a patch of dirt, treating the Canadian's wounds -- moments after cutting away his blood-soaked traditional Muslim garb.
''The photo shows a child soldier, at his moment of capture on the battlefield, bleeding. War is ugly,'' wrote Star editor-in-chief Fred Kuntz in an accompanying note, ``On a Brutal Image.''
Khadr is the son of an alleged al Qaeda fundraiser, Ahmed Saeed, who for years moved his family between the Toronto suburb of Scarborough, Pakistan and Afghanistan -- earning the family the nickname, ``Canada's First Family of Terror.''
The father was killed during a Pakistani security force raid on a suspected al Qaeda compound in 2003, a year after the photo was taken. By then, the son was already held at the Pentagon's showcase detention and interrogation center in southeast Cuba.
For years, Khadr has faced on-again, off-again hearings in his proposed trial, also known as a military commission, by U.S. officers. His charge sheets allege he was an al Qaeda conspirator and terrorist murderer because he allegedly threw a grenade during a July 27, 2002, firefight that killed U.S. Sgt. 1st Class Christopher Speer, 28, of Albuquerque, N.M.
Speer was a member of a Special Forces team that assaulted a suspected al Qaeda compound, where Khadr's father had sent his son, near Khost, Afghanistan. Speer was one of several trained medics on the mission. By the time of the picture, he was so severely wounded that other soldiers were treating the youth.
Khadr's next commissions session at Guantánamo is scheduled for next week. An Army colonel serving as judge called the pre-trial hearing to consider defense lawyers' claims that the Pentagon is withholding evidence in the Khadr case.
Khadr's lawyers have argued for years that, in consideration of his age, he deserved special treatment. Pentagon officials reject their claim that Khadr was a ''child soldier'' meriting certain international protections.
Moreover, Congress' law, which created the war court, does not distinguish between adult and juvenile fighters.
The Toronto newspaper editor appears sympathetic to Khadr in his note accompanying Saturday's publication of the photo and book excerpt.
''This is a Scarborough youth, Omar Khadr, only 15 at the time, being assisted by U.S. Special Forces soldiers in Afghanistan, where he was fighting for the Taliban, pressed into service by his father, an al Qaeda fundraiser,'' Kuntz wrote.
``Six years after his July 2002 capture, now 21, Khadr is the only remaining Westerner in Guantánamo Bay prison, awaiting trial for murder and other war crimes in a discredited military process. Setting aside issues of Khadr's culpability, maturity or moral responsibility for his actions, we are still left with a question about our national view of justice.''
At the Pentagon, Army Maj. Bobby Don Gifford, a commissions spokesman, said he did not know how the photo was released.
''The background of this case is best left for discussion within the confines of the courtroom, where the story is best told,'' Gifford said.
The latest image follows a November broadcast by CBS' 60 Minutes of portions of a prosecution video that ostensibly shows Khadr learning to assemble and plant explosive devices.
The video was found in the rubble of the destroyed compound after the 2002 assault. Pentagon spokesmen at the time denied it was leaked by the Office of Military Commissions.
The office has since withheld release of a military exhibit in another commissions case -- the interrogation video of Salim Ahmed Hamdan, Osama bin Laden's driver. Like Khadr, Hamdan faces a maximum penalty of life in prison on a conspiracy conviction.
The Hamdan case judge released the video, but the commissions clerk has yet to make it public. Those who have seen it describe it as a green lamp-lit interrogation scene of Hamdan being questioned soon after his capture in Afghanistan. The image of an American agent in frame has been digitally blurred.