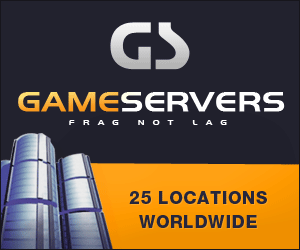 Washington Times
April 10, 2007
Pg. 4
Troops need funding soon, Pelosi told

By S.A. Miller, Washington Times
Republican leaders yesterday sent a letter to House Speaker Nancy Pelosi urging her to immediately cut short the House's two-week spring recess and finish a war-funding bill.
"Our troops need this funding, and they need it soon," said the letter signed by nine top Republicans, including House Minority Leader John A. Boehner of Ohio and Senate Minority Leader Mitch McConnell of Kentucky.
"Every day we don't fund our troops is a day their ability to fight this war is weakened," they said.
Mrs. Pelosi, California Democrat, called the letter "overblown rhetoric" and said a spending bill will reach President Bush before money is depleted for the wars in Iraq and Afghanistan.
"Coming from the Republicans, who ran the 'do-nothing' Congress, this letter is a cheap political stunt," Pelosi spokesman Brendan Daly said.
While she was in the minority party, Mrs. Pelosi frequently sent letters to House Speaker J. Dennis Hastert, Illinois Republican, calling for shortened congressional recesses.
The Republicans' letter precedes a showdown between the White House and the Democratic majority in Congress over bills that tie troop-withdrawal timetables to the nearly $100 billion in emergency war funds.
Mr. Bush has vowed to veto any legislation that includes a timetable for troop withdrawal and last week criticized Democrats for taking a spring break while the war bill waits.
Congressional Democrats and the White House disagree about how much longer war money will last.
Democrats cite a congressional report that says the Army can bridge funding gaps until July by using money from other military accounts.
Republicans cite Pentagon officials who say the money starts to expire Sunday, the day before the House returns from its break. The Senate comes back from a one-week recess today.
The Republican leaders said in their letter that they were "especially troubled" that Mrs. Pelosi adjourned the House without designating lawmakers for a conference committee to hammer out differences between the two bills during the recess.
"That hoped-for progress has been thwarted by your failure to act," the letter said.
Mrs. Pelosi's spokesman said both chambers have worked on the bills during the recess, which he called a "district work period" for lawmakers to connect with constituents.
"The House and Senate will soon pass a conference report giving the president every penny he requested for our troops, but it will also require accountability for the first time since the Iraq war began," he said.
Regardless of how much longer the money will last, the standoff could imperil funding to train, supply and reinforce combat troops.
Sens. Carl Levin of Michigan and Charles E. Schumer of New York said this weekend that Democrats will not cut off funds for troops in Iraq. Their comments contradicted a threat by Senate Majority Leader Harry Reid, Nevada Democrat, to block war funds if the president vetoes a pullout deadline.
Mr. Bush rejects both the House-passed bill that sets a September 2008 withdrawal deadline and a Senate-passed bill calling for most troops to leave Iraq by March 31. He also condemned the roughly $20 billion in nonmilitary spending, including pork-barrel projects, that boosted the House bill to $124 billion and the Senate version to $123 billion.
The final measure that both chambers approve is not expected to reach Mr. Bush's desk until late this month. If he vetoes the bill and Congress fails to override the veto, negotiations for troop funding will start anew.
The narrow margins by which the bills passed, mostly along party lines, make it unlikely that Democrats in either chamber can muster the two-thirds majority needed to overturn a veto.