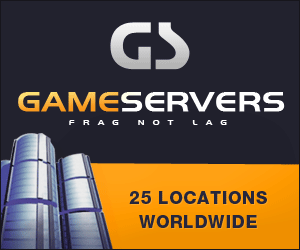 By DAVE GOLDBERG
NEW YORK (AP) -Roger Goodell isn't alone. Almost the entire NFL supports the commissioner's get-tough stand on off-field misbehavior.
"I think the commissioner is trying to make a statement, and I think it's good," Indianapolis coach Tony Dungy said Tuesday after Goodell suspended Tennessee's Adam "Pacman" Jones for the 2007 season and Cincinnati's Chris Henry for the first half of it.
"I'm sorry for the two guys it happened to, but I think down the line it will help us. I've read through the whole conduct policy, and I'm behind it 100 percent."
The policy to which Dungy was referring is the NFL's new policy on conduct, announced a few minutes after the suspensions, which came under the old policy. Among other things, it toughens suspensions - although it didn't specify by how much - and it holds teams responsible for the conduct of their players, something that could result in the forfeiting of cherished draft picks.
The suspensions and the get-tough stand were the result of problems that bedeviled Goodell in the seven months since he succeeded Paul Tagliabue: numerous arrested players, including nine Cincinnati Bengals.
Jones and Henry, teammates at West Virginia, were two of the three poster children for that.
The third, Tank Johnson of the Bears, is currently serving four months in jail for violating probation on a weapons charge. League officials said Tuesday that Goodell plans to meet with Johnson after he is released.
"I must emphasize to you that this is your last opportunity to salvage your NFL career," Goodell wrote Jones and Henry, emphasizing they must end their wayward behavior to have a chance to play in the league again. It's also a hit to their wallets: Jones will forfeit his $1,292,500 salary; Henry will lose $217,500.
Yearlong suspensions are not new.
Going back to 1963, when Pete Rozelle punished Paul Hornung and Alex Karras for gambling, there have been two dozen players who were suspended for a year or more, including some who were banned for life. Last season, both Ricky Williams of the Dolphins and Odell Thurman of the Bengals were suspended for the season on substance abuse violations.
Henry, one of nine Bengals arrested last season, was arrested four times in a 14-month span, resulting in two benchings by Bengals coach Marvin Lewis and a two-game league suspension.
Jones' off-field conduct has included 10 instances in which he was interviewed by police.
The most recent took place during the NBA All-Star weekend in Las Vegas. Police there recommended felony and misdemeanor charges against Jones after a fight and shooting at a strip club that paralyzed one man. Police are still investigating.
Jones' suspension could be as short as 10 games, if he meets the conditions set by the NFL and is cleared in a pending case in Georgia, as well in Las Vegas, where he hasn't been charged.
Jones' attorney, Manny Arora, declined comment. Jones' mother, Deborah Jones, said: "I just pray that this can be changed. This is not fair for him. It's just not fair."
Both the Bengals and Titans supported the suspensions.
"While we regret the circumstances that called for it, it's good for both Chris and the Bengals to have the matter resolved," Lewis said. "Our team will move forward, and now it is up to Chris to acquire a more mature understanding of his responsibilities as a player for the Bengals and a representative of the NFL."
Goodell and Gene Upshaw, executive director of the NFL Players Association, met with a group of players in February and again last week and agreed the league needed a stronger disciplinary policy.
"The NFL Players Association and the Player Advisory Council believe that these are steps that the commissioner needs to take, and we support the policy," Upshaw said. "It is important that players in violation of the policy will have the opportunity and the support to change their conduct and earn their way back."
That includes Jones.
The sixth overall pick in the 2005 draft has had nothing but trouble off the field during two seasons with the Titans.
He could be reinstated before season's end if he adheres to conditions set by the NFL that include no further involvement with law enforcement; counseling, education and treatment under league and court-ordered programs; follows restrictions on his activities agreed to with the Titans; and a community-service program submitted to the league for review and approval.
"We respect this decision and are confident this is in the best interest of the league and the team," Titans owner Bud Adams said. "We are hopeful that it will achieve the goals of disciplining the player and eventually enabling him to return to the field of play."
But Jones still has those cases in Las Vegas and Georgia with which to contend, as well as a tough commissioner. "It is a privilege to represent the NFL, not a right," Goodell said. "These players and all members of our league have to make the right choices and decisions in their conduct on a consistent basis."