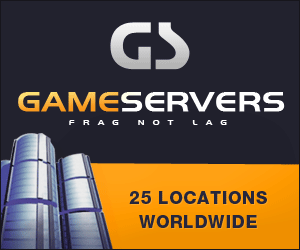 DENVER (AP) -New team. Big contract. High expectations.
It was all wearing on Barry Zito.
He ignored the pressure and just pitched Monday night, giving up three hits in six innings to lead San Francisco over the Colorado Rockies 8-0 and gain his first victory with the Giants.
"I've been trying to have a good game," Zito said. "You can't try to do anything. You either do or you don't. I tried to get too fine with my pitches. I wasn't aggressive."
Zito (1-2) attacked Colorado hitters, using not so much his curve as his less famous changeup.
"Great effort by him," San Francisco manager Bruce Bochy said. "It's not an easy park to pitch in."
Zito combined with three relievers on a six-hitter. Just 12-17 in the month of April during his career, Zito struck out four and walked three as he improved to 86-4 when his team scores four or more runs. He lowered his ERA from 8.18 to 5.29.
"I was a lot more relaxed and didn't get caught up in everything," Zito said. "It's been an adjustment with a new team, new everything. It was good to get back to my old self."
Colorado has lost five of its last six.
"We faced a tough pitcher," Rockies manager Clint Hurdle said. "We are not playing the way that we believe we can play. We have to continue to believe what we believe in, but you can't let your confidence get swayed."
San Francisco hadn't played since Friday night due to rain in Pittsburgh. In a game played under overcast skies, Barry Bonds was one of five San Francisco players and coaches to wear Jackie Robinson's No. 42 - a tribute pushed back a day because of the rain.
Bonds was 1-for-3 with a walk, narrowly missing his fourth home run of the season. His fourth-inning drive to right landed just below the yellow line on the fence, and the ball hit so hard off the wall that Bonds had to hold at first with a single.
Omar Vizquel had four singles, scored twice and drove in two runs.
Ray Durham had a three-run homer to right and Bengie Molina followed with a solo shot to left in the Giants' five-run third inning. It was the first home run of the season for both. Durham now has a hit in all 11 of San Francisco's games.
"The offense did a great job," Zito said.
Zito took care of the rest, even getting out of a tough jam in the fifth. After Colorado loaded the bases with two outs, Zito struck out Jamey Carroll.
Jeff Francis (1-1) lasted only five innings and gave up seven runs and nine hits. He was pushed back from Sunday as he completed a five-game suspension, assessed after the commissioner's office said he intentionally threw at San Diego's Kevin Kouzmanoff during a spring training game.
"They started recognizing what I was throwing," said Francis, whose team was blanked at home for the first time since a 1-0 loss to the Milwaukee Brewers on Aug. 1. "I left them up right when they were looking for it."
Molina said Zito showed him something in his two-game losing streak - his competitiveness. "He's the kind of guy who gets really (upset) when he loses," Molina said. "He wants to win every game."