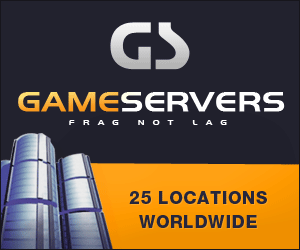 Washington Post
June 21, 2008
Pg. E1
With Olney Golf Pro's Help, Wounded Soldiers Show Their Range

By Leonard Shapiro, Washington Post Staff Writer
For golf professional Jim Estes, it began with a casual conversation with one of his customers at Olney Golf Park, where the former University of Maryland golfer and onetime PGA Tour player has been teaching since 2001.
Billy Bartlett, a Vietnam veteran, had become involved in a program that took wounded soldiers rehabilitating at Walter Reed Army Medical Center from often catastrophic injuries incurred in Iraq and Afghanistan out to dinner once a week at a downtown Washington restaurant. One night in 2005, he invited Estes to meet some of the veterans, and not long after, he also took Estes to the hospital.
"I was just blown away by how serious some of their injuries were," Estes said. "And then I started thinking about how these young kids have been so traumatized. To tell you the truth, I felt tremendous guilt. I kept thinking that I couldn't live with myself if I didn't do something to help their lives. It was just something that touched me, and I knew I had to get involved."
Estes went to Olney Golf Park owner Tim Landres and told him what he had in mind. Initially, Estes wanted to offer an open invitation to the facility for any interested wounded veteran. Landres never hesitated, telling Estes that golf balls would be free for any of them.
In the beginning, a few soldiers began to show up at the Montgomery County facility, a full-service driving range and teaching facility with practice greens, chipping areas and bunkers. They would go to the range and start swinging away, and any chance Estes had in between his full load of lessons, he would try to offer swing tips and advice.
"As we went on, Jim became more and more involved and more and more devoted to it," Landres said recently. "He's done an amazing thing here, and he's really been able to touch so many of their lives in such a positive way."
Serving Soldiers
Over the past two years, Estes, 43, has conducted a free golf clinic for the soldiers every Saturday morning in the spring. A section of the range is cordoned off for use by the men and women who make the 30-minute trip from Walter Reed. Every week, in a more formal group session, Estes focuses on a different aspect of the game: bunker shots, chipping, putting, the driver. But he and other staff members also offer individual instruction for anyone who asks.
Estes has seen nearly every possible injury, from double or triple amputees playing with state-of-the-art prosthetic feet, legs, arms and hands, to others with shrapnel wounds, spinal cord injuries and neurological deficits. Some also suffer from post-traumatic stress disorder. One young man, a former powerlifter, lost half his frontal lobe in an explosion in Iraq and came to the clinic last year wearing a bicycle helmet to protect his swollen brain.
Somehow, Estes manages to find a way to get them to make contact with the golf ball, sometimes sitting on a golf cart designed for disabled players. He rarely asks them how they were hurt, but as he gets to know participants better, he hears most of their stories and says he remains awed by their courage in dealing with their disabilities while trying to regain some sense of normalcy.
"You can't worry about their injuries because they don't worry about them," Estes said. "By the time they get here, they're over that part of it. They just want to play."
Dennis Walburn is a retired lieutenant colonel who lost his left leg above the knee when a car bomb exploded as he was on a routine patrol in Mosul, Iraq. Both the clinic and the game have had a significant impact on his life and his recovery.
Walburn, who now works as a civilian in the defense industry and lives in Woodbridge, was injured on May 28, 2005. By the time he made it to a combat hospital, his blood pressure had dropped to 60 over zero, and he says: "I bled to death twice on the operating table, but somehow they got me back. The leg had to be amputated, and when I woke up a day and a half later, I was in Germany. My right leg was pretty bad, too, but they were able to save it. It looks like a shark took a chunk out of it, but it still works."
Walburn had played some golf in the past, but "I wasn't very good at it." Two years ago, he heard about Estes's clinic and became a regular participant in the inaugural session in the spring 2007. This year, he was back again and hardly ever missed a day.
"I was looking for more things to do to get me outdoors and get me going again," Walburn said. "The program was brought to my attention, and the first time I went out there, I just had a great time with it. I got world-class professional coaching, and eventually they were able to figure out what worked for me.
"At first it was pretty hard, very challenging. I even tried playing left-handed for a while, but that didn't work. With an above-the-knee amputation, it was hard for me to get in a set position so that I could have a repeatable swing. I just could not get the stance I wanted. Last year, they gave me what I like to call an old man's swing, more wrist and arms than the whole body. This year they opened up my stance a little more to a 45-degree angle, and it now gives me the ability to put weight right on [his prosthesis] and swing harder."
Walburn and other clinic participants also cite the benefits to their collective psyches in learning, then practicing and finally getting out to play the game on a real course.
"Golf got me out of the house, which is a good thing," he said. "It really did help me build some self-confidence. It helps you learn that maybe you can live a normal life, do the same things everyone else can do, and believe me, that's extremely important in any recovery.
"Playing in some of these Wounded Warrior tournaments, it's also allowed me to meet people I normally would not have met. . . . These things help some of the decision makers put a face behind their policy of hiring a wounded veteran. It's a great opportunity for them, and it's a great opportunity for us. And golf got us together."
A Growing Demographic
More than 1.5 million Americans have served in Iraq and Afghanistan since 2001, with more than 4,500 deaths and 39,000 combat-related injuries. Because of advances in emergency battlefield medicine over the years, many seriously wounded soldiers who might not have survived previous wars have been saved, but the current conflicts also have resulted in what many believe are the largest number of amputees since the Civil War.
Dan Nevins, a double-leg amputee who plays golf to a 16 handicap, also benefited greatly from the Olney golf program. A National Guard sergeant deployed in Iraq, he was injured Nov. 10, 2004, when an improvised explosive device was detonated under the armored Humvee he was riding in on a pre-dawn patrol in Balad.
He lost his left leg below the knee that day and also suffered a badly dislocated right ankle and other severe injuries to his right leg, which surgeons managed to save at the time. Nevins spent 18 months at Walter Reed rehabilitating from the initial amputation, but lost his right leg this past Jan. 23 when a bone infection became life-threatening.
Nevins, now 35, played high school lacrosse in suburban Baltimore and had dabbled in golf. During the later stages of his first Walter Reed rehab, he heard about the program at Olney Golf Park and began going out.
"My therapist thought I ought to try to swing a golf club in my rehab program," he said. "I started doing it, then I went out and tried to hit some golf balls. It was my peace time. Just getting away from Walter Reed, getting off the grounds was therapeutic. It was so nice to get away from that environment. Then I actually started to play some of the courses, and that's when I really fell in love with the game. It was so peaceful, so beautiful out there."
During one Wounded Warrior tournament played at TPC Avenel in 2005, Nevins played in a foursome that included PGA Tour executive David Pillsbury. Pillsbury learned that Nevins, who had been working as a sales representative for a pharmaceutical company before his deployment, was living in Jacksonville, Fla., about 30 minutes from tour headquarters in Ponte Vedra Beach.
Pillsbury said he was immediately impressed by Nevins's smarts and effervescent personality, and was overwhelmed by his positive attitude despite being in constant pain in his "good" right leg as they played the tournament. The two men agreed to stay in touch. When the tour needed a full-time staff member to coordinate its involvement in charitable programs for wounded veterans, Nevins was offered what he now describes as a "dream job" and quickly took it.
This past January, he was forced to take a leave of absence from the tour to rehabilitate from his second amputation at Walter Reed. But three weeks after the surgery, he was fitted with a second prosthesis. Two months after the operation, he made it back to Olney Golf Park and began learning to hit balls all over again, this time on two artificial legs. Nevins eventually participated in Estes's second spring clinic until he returned to Florida last month to resume his career with the tour.
"It was definitely a challenge," he said. "But it forced me to get off the crutches, to stop using the cane. You say to yourself, 'This is really getting old, and I need to get healthy, go home and get back to the real world and back to my life.' "
Nevins can pound the ball 275 yards off the tee, and has a nice touch around the greens, as well. He said he will always be grateful to Estes for getting him back into the full swing of the game that is now both his passion and his profession.
"Jim has a unique way, especially with the new guys who first come out there," Nevins said. "He makes golf seem more appealing and fun to guys who normally wouldn't think it's appealing or fun. He's not that big of a guy, but he'll get up there and hit a ball 300 yards, and these tough, burly soldiers will just stand there and say, 'Wow!' He'll get on his knees and hit it 290, and they're like, 'If he can do that on his knees, I can do it on one leg.'
"He's always positive. I've never heard him say, 'bad swing' or 'no, don't do that.' When you hit a good shot, he's always the first one to say, 'Wow, look at you.' What he's done for so many people out there, I can't say enough about the guy."
Going the Extra Mile
Estes also is doing more than giving lessons or conducting clinics. Two years ago, he helped found the nonprofit Salute Military Golf Association, which raises money to provide free customized clubs to the soldiers and helps pay for greens fees and instruction.
The PGA of America, the Palm Beach-based organization for teaching professionals around the country, also has embraced the Olney program and featured Estes in a public service announcement aired during last year's PGA Championship at Southern Hills. Organizations such as Wounded Warriors Project, Disabled Sports USA and Tee It Up For The Troops, among others, also have become involved. Golf programs for injured personnel at military facilities in San Antonio and San Diego are being conducted by other teaching pros, with more to come. Estes said he would also love to see clubs across America offer honorary memberships and playing privileges to wounded veterans.
Estes also said he constantly marvels at his students and adds, "I'm really in awe of them and what they've sacrificed."
They, in turn, obviously appreciate how he's helped enrich their lives.
"The importance of what Jim has done really can't be overstated," Walburn said. "He's got a servant's attitude to help these guys and girls. He's a caring person, and he can work with anyone and help them improve if they're willing to give it a try. My game just continues to get better. If I'm in the low 90s, high 80s, that's great. I'm just your normal hacker. But I love being out there, and I can't thank him enough."