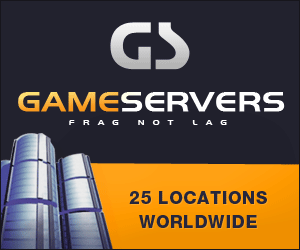 The Nuclear Deadlines and a Strengthening Iran
For weeks now, Aug. 22 has been marked as a red-letter day: the day
Iran would formally respond to the incentives offered by world
powers in exchange for a halt to its nuclear program. Given all the
other things that have been occurring in the region -- especially
the psychological impact that Hezbollah's successful resistance
to Israeli forces has had -- there was a good deal of speculation
(and in some quarters, trepidation) about what the day would bring.
On the extremes, there were those among our readers who suggested
Iran would launch a nuclear strike against Israel; others spoke of
the potential for a direct U.S. military strike against Iran's
nuclear facilities.
We have not been among those predicting apocalyptic action. It is
our view that, despite the presence of some extremists in both the
American and Iranian camps, the nations and governments as a whole
are rational actors that (rhetoric notwithstanding) will not take
actions that threaten their own core interests or survival. In
short, actions are governed by very real and practical limitations,
regardless of what some may think about Mahmoud Ahmedinejad's
mental state or George W. Bush's abilities as a leader.
That said, at least a little craziness surrounding the calendar
date was to be expected. And the Iranians made sure to put on a
good show.
The day began with reports that Iranian security forces had
assaulted and briefly occupied an oil rig operated by Romania's
Grup Servicii Petroliere (GSP) in Iran's territorial waters. The
incident (which Iran described as a police action that disrupted a
robbery attempt) lasted only a few hours but sent a clear signal
that Iran is prepared to escalate matters if Washington moves
toward punitive sanctions over the nuclear issue.
Shortly afterward, Tehran issued its formal response to the
incentives package -- though details, at this writing, remain
secret. Leaks likely will emerge in the coming hours or by evening
in the United States. If our thinking is correct, Iran has not
yielded to demands that it cease uranium enrichment (as Tehran
steadfastly has said that it won't), but instead will have issued a
response that plays to and widens political divisions among the
five permanent U.N. Security Council (P-5) members and Germany. The
complexity of the response will demand considerable deliberation
and debate within the P-5+Germany -- inviting infighting and
delaying any meaningful action, such as a vote for sanctions
against Iran. At this point, it appears that U.N. Security Council
resolutions and diplomacy may be reaching the limits of their
usefulness.
Events of the coming days will warrant attention, certainly, but
the underlying reality is this: The Iranians, correctly or
otherwise, perceive that their moment in history has arrived. With
the nuclear issue, through Hezbollah, and to some extent in Iraq,
they are moving to secure their interests and extend influence --
seeing before them the opportunity to establish Persian, Shiite
Iran as a hegemon in the Middle East and a power within the Muslim
and wider worlds. And for the United States, like its Western
allies, there are few meaningful options left to block it.
The Diplomatic Backdrop
To fully understand this, it's useful to review the recent buildup
over the nuclear issue -- and to note that the 34-day
Israel-Hezbollah war erupted precisely in the middle of that
escalation.
On June 1, the P-5+Germany agreed to a package of incentives and
penalties designed to force Iran to give up uranium enrichment.
Javier Solana, the EU foreign policy adviser, delivered the terms
to Tehran, and the White House urged Iran to study them thoroughly
before issuing a formal response. No firm deadline was set, but the
United States and its European allies indicated that one would be
expected within a matter of weeks.
Details of the incentives were kept secret by both sides until July
13. The terms include greater investments in water-power reactors,
provisions for Iran to join the World Trade Organization, and the
possibility that U.S. and European restrictions on purchases of
civilian aircraft and telecommunications equipment from Iran will
be lifted if Iran suspends uranium enrichment. The package also
lists a "catalog of sanctions" that countries might enact if Iran
refuses to halt enrichment.
It was made obvious during this time that the P-5+Germany is less
than united over the Iranian nuclear issue; Russia and China
retained the right to opt out of U.N. sanctions for Iran, even if
enrichment were to continue. In short, Russia and China reportedly
could refuse to adopt sanctions of their own, but they would not
block attempts by other U.N. members to sanction Iran.
Tehran several times rebuffed pressures to issue its response to
the package, saying officials needed time to study the proposal. On
June 29, the G-8 foreign ministers said they expected Iran's
response to come on July 5, at a meeting between Solana and Iranian
national security chief Ali Larijani. At that point, the Iranians
made it clear that no response would come before mid-August.
Finally, on July 21 (several days after the Israel-Hezbollah
conflict had begun), they set the Aug. 22 date in stone.
Throughout all of this, Tehran has steadfastly stated that it will
not suspend enrichment. Thus, in the midst of the Israeli-Hezbollah
war, the U.N. Security Council passed legally binding Resolution
1696, setting Aug. 31 as the deadline for uranium enrichment to
cease.
There has been no meaningful change in the Iranian stance since the
resolution was passed. Foreign Minister Manouchehr Mottaki, on Aug.
16, did say Tehran was willing to negotiate about enrichment
suspension, so long as Iran's right to pursue enrichment in the
future remained unquestioned and world powers ceased to question
Tehran's intentions for its nuclear program. Significantly, Mottaki
called, on the same day, for Western states to re-evaluate their
relations with Muslim countries in light of the emerging reality in
the Middle East -- clearly referencing the outcome of the
Israel-Hezbollah war.
A New Regional Paradigm?
The outcome of the conflict between Israel and Hezbollah has given
Iran the opportunity to strengthen the influence it wields in the
Levant, while also bolstering perceptions that any attempts to
solve the nuclear issue militarily could be very costly.
The Israelis' mismanagement of the war effort worked to the
advantage of the Iranians, who are intimating to other Muslim
states that Israel not only is not an invincible military power,
but now is a power in decline. At a higher level, the war also has
divided Arab states into two camps -- pro- and anti-Hezbollah --
and, at the same time, allowed Iran, through its sponsorship of
Hezbollah, to project itself as the leader of all Muslim groups in
the struggle against Israel.
Given the psychological impacts that Hezbollah's successful
resistance brings throughout the region, it is little surprise that
Iran is surging forward with new, and probably excessive,
confidence. From Tehran's standpoint, this is the perfect moment to
press its advantage and establish itself as a regional hegemon and
global player.
Events of the last few days should be viewed very much in this
light.
For instance, during the weekend, a new round of Iranian military
exercises -- the second this summer -- commenced, unveiling the
country's new defense doctrine. The first stage of the war games --
code-named "Zarbat Zolfaghar," or "The Blow of Zolfaghar" (a
reference to the double-pointed scimitar of Imam Ali) occurred in
Sistan-Baluchistan, a province in the southeast, and will continue
in 15 other provinces in the country over the next five weeks.
During the battle drills, the military test-fired 10
surface-to-surface Saegheh missiles, which have a range of 50-150
miles.
Iran also unveiled what it calls a new "air mine system," which
officials claimed could be used from low and high altitudes, and in
general has upgraded its entire air defense system. These are
attempts to mitigate Iran's vulnerability, since it lacks an air
force. In fact, Brig. Gen. Mohammad Hassan Dadras, commander of
Iranian ground forces, said on Saturday that no air force in the
region would be capable of confronting the Iranian army. This seems
to have excluded the United States, a non-regional power.
Along with that, the army's commander-in-chief, Maj. Gen. Ataollah
Salehi, made the interesting statement that the Iranian military is
prepared to meet any threat from Israel, which he described as an
"insane enemy."
And if the situation wasn't highly charged enough, there was an
apparently deliberate escalation of a commercial dispute
involving Romania's GSP. This seemed designed to generate jitters
in the oil markets without directly harming Iranian interests.
From all appearances, the Iranians and their Shiite allies in the
region are quite confident that this is their moment. We do not
expect this to lead to any of the more extreme outcomes that have
been speculated -- distances, for instance, argue against a direct
strike by Iran against Israel -- but the political and military
dynamics of the region certainly are shifting.