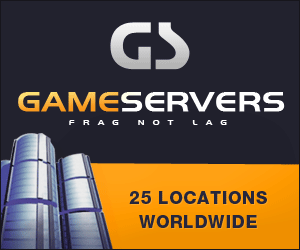 Wall Street Journal
September 9, 2008
Pg. 23
Main Street

By William McGurn
When Abraham Lincoln famously sent word to Gen. George McClellan that he'd like to "borrow" the army if the general wasn't planning on using it, the commander of Union forces likely did not take it kindly. McClellan, after all, was a man whose letters home referred to Lincoln as an "idiot," "a well-meaning baboon" and other colorful language.
In the first few pages of "The War Within," Bob Woodward opens with another presidential remark that offended another wartime general. This time the recipient was the commander of U.S. forces in Iraq, Gen. George Casey. During a videoconference with Baghdad, the president said, "George, we're not playing for a tie. I want to make sure we all understand this." Gen. Casey, Mr. Woodward writes, took this as "an affront to his dignity that he would long remember."
Whether or not Gen. Casey long remembered, "The War Within" makes clear his disdain for his commander in chief. If the views and remarks attributed to Gen. Casey are not accurate, Mr. Woodward has done him a grave injustice. If they are accurate, they come as further evidence of the obstacles President George W. Bush had to overcome to get his commanders to start winning in Iraq.
Opening with Gen. Casey also says something about Mr. Woodward. There's a case, I suppose, for using the general who opposed the surge to open what is hailed as the definitive account of that surge (not to mention using Robert McNamara, the Defense secretary who helped lose Vietnam to end the book). Surely, however, that would be the same case for wrapping the definitive account of the strategy that brought Robert E. Lee to Appomattox around Gen. McClellan.
Gen. Casey, after all, was the commander who all along maintained that the solution in Iraq was for America to draw down its forces -- even after the bombing of the Golden Mosque in Samarra. He was the commander who later that year was given his own chance to secure Baghdad with Operations Together Forward I and II, and failed. Most of all, he is the commander who was wrong when the president was right to insist that Baghdad could be secured and al Qaeda dealt a harsh blow with more troops.
Gen. Casey's continued adherence to a failed strategy does not make him a dishonorable man. It does make him an odd choice to serve as the foundation for the charge that the president was out of touch with the war. As evidence, both the general and the journalist point to questions about how many of the enemy we were killing as a sign that "the president did not get it."
Then again, maybe it's Gen. Casey and Mr. Woodward who did not get it. The questions the president asked were driven by something everyone in the West Wing worried about. Every night for years, Americans tuning into the evening news were greeted by the same image from Iraq: a burning car or Humvee, accompanied by a fresh report about soldiers or Marines who'd been blown up by an improvised explosive device or suicide bomb.
Nor did these images exist in a vacuum. A media obsessed with body counts featured grim roll calls of the dead, marking each macabre "milestone" -- 1,500 war dead, 2,000 war dead -- along the way. In this context, was it really unreasonable for a president to ask his commander on the ground if we were fighting back, when it sure didn't look that way to the American people?
The same might be said of the one truly original take offered by Mr. Woodward. This is his curious assertion that it's not the surge that has produced the great reduction in violence in Iraq. The reduced violence, he says, is the result of the increased lethality of covert operations against terrorist leaders and operatives.
Which brings up two interesting points. First, we are led to find fault with a president allegedly obsessed with a "kill the bastards" approach to Iraq. But then we are asked to accept that the reason we're now seeing success in Iraq because we're . . . killing the bastards.
Second, the surge was a shift in mission, not simply an addition of five brigades. Until the surge, we had pursued a political solution, hoping that the answer to Iraq was the rise of a democratic government that would persuade Iraqis to come together for their future. The surge, by contrast, finally recognized the obvious: Until Iraqis started feeling safe in their own homes and neighborhoods, there would be no compromise or rebuilding.
Sophisticates have never liked Mr. Bush for his preference for words like "win" and "victory" to describe what America is trying to do in Iraq. And if Mr. Woodward's latest contribution is any clue, they'll never forgive him for doing something even worse: proving it can be done.