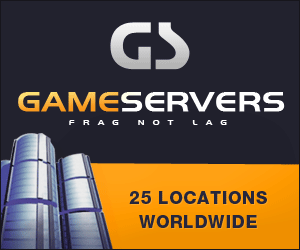 USA Today
March 26, 2007
Pg. 4
Caldwell Says Network Linked To Blasts That Killed 265 Iraqis In Past 2 Months

By Rick Jervis, USA Today
BAGHDAD — U.S. forces have arrested the leaders of one of the deadliest car-bomb-making networks in Baghdad, a military spokesman said.
After months of intelligence gathering, U.S. troops captured the ringleader of the Rusafa car bomb network and three of his lieutenants on Wednesday, Army Maj. Gen. William Caldwell said in an interview Saturday with USA TODAY.
The group, named after the area in Baghdad where it operated, has been linked to at least 14 car bomb attacks since early February that claimed the lives of 265 Iraqis and wounded 650 others, Caldwell said. Among the attacks was a blast Feb. 3 that killed more than 100 people in a Shiite market in downtown Baghdad, he said.
"This car bomb network was a major one operating in Baghdad," said Caldwell, the top U.S. military spokesman in Iraq. "They were responsible for a horrific amount of civilian casualties."
It was the biggest bust of carbomb makers since the start of the Baghdad security plan last month, Caldwell said. The plan seeks to restore order by simultaneously targeting Shiite death squads and Sunni insurgents who often use car bombs in Shiite areas to foment sectarian violence.
While the number of sectarian killings in the capital linked to death squads has dropped since the start of the security plan, car bomb attacks have been harder to stop. They continue to blast through markets and checkpoints around Iraq, often targeting Shiite neighborhoods.
On Saturday, a construction truck filled with explosives and bricks drove past a checkpoint and detonated next to a police station in southern Baghdad's Dora neighborhood, killing 33 police officers, the U.S. military said.
Caldwell cautioned that car bomb rings such as the Rusafa operation often regroup quickly and launch more attacks.
"It doesn't mean we have completely stopped them," Caldwell said. "These organizations will regenerate themselves. But each time they do, they should be less effective, less capable."
It is difficult to break up an entire network at once, said Toby Dodge, an Iraqi expert with the London-based International Institute for Strategic Studies.
Car bomb rings are often a collaboration between Islamic radicals and specially trained former members of Saddam Hussein's government, he said.
Units are assigned different tasks, such as smuggling jihadists into Iraq, building bombs or choosing targets, Dodge said. "It's a fluid, multifaceted operation," he said. "The way these networks were created, you could hit one aspect of it, but it's so flexible, it's hard to get the whole thing at once."
However, the arrests may show that U.S. forces are making progress in information gathering, said Andrew Krepinevich, an analyst at the Washington-based Center for Strategic and Budgetary Assessments.
"This is significant to the extent that it indicates our intelligence about the enemy is improving. This war is driven by intelligence, not firepower," Krepinevich said.
"That's why providing security to the population and improving their lives is key. The people know who runs these car bomb operations. But they will only tell us if they want us to succeed in our efforts, and if they feel secure enough from retribution by the insurgents," Krepinevich said.
Last fall, Gen. George Casey, then-commander of U.S. forces in Iraq, urged a stronger push at breaking up car bomb networks, Caldwell said. Intelligence and military officials were ordered to track and target the networks, he said.
On Feb. 2, intelligence gathered on the Rusafa group pointed to a meeting its members were having in Arab Jabour, 6 miles south of Baghdad, Caldwell said. U.S. airstrikes on the meeting killed six operatives of the network and led to information on the group later recovered at the site, Caldwell said.
The group's financing, movement of vehicles and transport of explosives all had trademarks of being part of the al-Qaeda network, Caldwell said, without providing further details.
On Wednesday, U.S. forces arrested Haytham Kazim Abdallah Al-Shimari, alleged to be the group's ringleader, in Baghdad. Al-Shimari then led U.S. troops to three of his Rusafa associates, Caldwell said.
That day, an anonymous tip into the coalition's national hotline led authorities to a tractor-trailer filled with explosives next to the Finance Ministry building in central Baghdad. Officials believe the vehicle, which was disarmed by explosives experts, was linked to the Rusafa group, Caldwell said.
Caldwell would not say how many similar networks are believed to be operating in Baghdad.