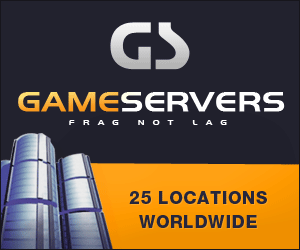 Washington Post
February 1, 2007
Pg. 10
By Thomas E. Ricks, Washington Post Staff Writer
Shiite militia leaders already appear to be leaving their strongholds in Baghdad in anticipation of the U.S. and Iraqi plan to increase the troop presence in the Iraqi capital, according to the top U.S. commander in the country.
"We have seen numerous indications Shia militia leaders will leave, or already have left, Sadr City to avoid capture by Iraqi and coalition security forces," Army Gen. George W. Casey Jr. said in a written statement submitted to the Senate Armed Services Committee as part of his confirmation hearing today to be Army chief of staff.
Casey, who has been the senior U.S. military officer in Iraq since summer 2004, also stated that as part of the campaign to improve security in Baghdad, he expects that U.S. troops will be stationed in Sadr City with Iraqi army and national police units. U.S. plans call for five combat brigades, or about 17,500 troops, to move into Baghdad over the next four months and help occupy about 35 outposts across the city.
Sadr City is the huge slum on the east side of Baghdad that has about 2.5 million inhabitants and also is the home of the Mahdi Army, the most powerful militia in Iraq. The Mahdi Army is largely controlled by Moqtada al-Sadr, a radical cleric who is sharply anti-American.
If Sadr's militia does indeed attempt to wait out the security crackdown, Casey said, that "would clearly present a challenge" to the Iraqi government, which he said underscores the need to have Iraqi forces capable of bringing security to the country. Developing effective Iraqi forces has been a U.S. goal for more than three years. Casey noted earlier in his 46-page statement, which was filed yesterday with the committee, that one of the most significant mistakes that U.S. officials made in Iraq was overestimating the speed with which Iraqi forces could be developed.
While the Shiite militias appear intent on waiting out the Iraqi-American security offensive by moving out of the city and lying low, Sunni insurgents will take a different course, Casey predicted. Sunni leaders are likely to relocate to areas northwest and south of Baghdad, he said, while Sunni fighters "will attempt to go to ground" in the parts of the city where they live.
He said he considers it "unlikely" that violence would spread much beyond greater Baghdad because the battle for the city is "the central struggle" for control of Iraq.
As with other recent nominees appearing before the Armed Services panel, Casey listed a series of mistakes that he believes have been made in Iraq. While some Bush administration officials still cite Iraq's elections as a great success, for example, he said that he thinks they "seem to have promoted increased sectarian divisions within the country."