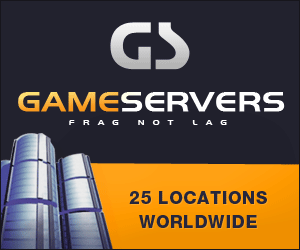 National Journal's CongressDailyAM
May 18, 2007
With U.S. forces being brought back home or sent to Iraq and Afghanistan, the Supreme Allied Commander in Europe expressed concern Thursday that he does not have the troops needed to fulfill his primary responsibility of building cooperative security arrangements with NATO members and other friendly nations.
Army Gen. Bantz Craddock, who also heads the U.S. European Command, agreed with the leaders of the Senate Armed Services Committee that he could use some of the additional brigade combat teams the Army will create as it increases its authorized personnel strength in the next several years.
Appearing before the committee to discuss a wide range of issues within his jurisdiction, the four-star general also expressed concern over the declining defense budgets of most NATO members, their failure to meet the commitments for the security mission in Afghanistan and the restrictions, or "national caveats" some members place on the use of their troops.
He estimated the gap between NATO's commitment and the number of troops supplied at three to four battalions, or about 10 percent of the total obligation. "We continue to engage with the nations to gain further subscriptions by NATO members to fill up the gap," he said.
Although Craddock called NATO "the premier security alliance in the world" and said its preservation was "in our national interest," the committee leaders warned that support for the 26-member alliance could be weakened by its failure to perform in Afghanistan.
Committee members questioned Craddock on the impact of the high number of civilian casualties caused by allied air strikes in Afghanistan on the U.S.-NATO effort to defeat the resurgent Taliban forces.
Armed Services Chairman Levin and Sen. John Warner, R-Va., both said the persistent claims of many civilian deaths from air attacks could damage the effort to win Afghanistan's support against the Islamic militants.
Craddock agreed that could happen and said, "We have to redouble our efforts to prevent [the civilian casualties]."
The general also agreed with the two senators that the shortage of ground troops had forced an increased use of air strikes to protect units under attack.
On other fronts, committee members questioned Craddock on the progress toward agreement on locating ballistic missile defense interceptors and radars in Eastern Europe and the impact on that plan of funding cuts in the version of the FY08 defense authorization bill, which passed the House Thursday.
The general said he believed Poland and the Czech Republic were close to approving the basing of missile defense components on their soil and that the delay in building the sites would be determined by how much of the funding is withheld.
Craddock observed that the transition of NATO from a narrowly focused defensive alliance to "a broader security in an interconnected world where the threats are increasingly nontraditional and global in nature."
Asked about creation of the new U.S. command for Africa, the general said the new command should be fully operational by October 2008.
By Otto Kreisher