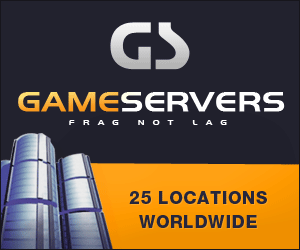 USA Today
February 23, 2007
Pg. 5
Success of attacks shows improved gun skills, he says

By Jim Michaels, USA TODAY
WASHINGTON — "Al-Qaeda-associated" cells may be behind a recent spike in downed U.S. helicopters in Iraq, a general said Thursday.
Lt. Gen. Raymond Odierno, the No. 2 U.S. commander in Iraq, said two suspects have been captured in connection with the helicopter attacks. One suspect, he said, admitted involvement in one attack.
Since Jan. 20, insurgents have shot or forced down eight U.S. helicopters, killing 28 troops and civilians. Enemy fire forced down a Black Hawk helicopter north of Baghdad on Wednesday.
Insurgents fire on Army helicopters an average of 100 times a month, Maj. Gen. James Simmons, deputy commander of Multinational Corps-Iraq, said earlier this month. Enemy fire hits helicopters in about 17% of those attacks, he said. Most are able to keep flying.
U.S. officers are studying the recent incidents to determine how best to adjust helicopter flying tactics and are attempting to uncover and destroy the groups behind the attacks, Odierno said.
Earlier this month, Odierno said he didn't think insurgents had greater access to sophisticated weapons, such as surface-to-air missiles. But insurgents have used similar tactics in recent attacks, suggesting they may be more effectively using machine gun and small-arms fire against helicopters.
"I think we see in a few cases … that there were probably some sort of ambush sites that were set up by some of our foes," Odierno said in a video conference from Baghdad. "I think they've probably been trying to do this for a long time, but my guess is we have a cell out there that's somewhat effective." He later clarified his remarks to say there may be several cells.
U.S. forces rely on helicopters more to move supplies and troops as roadside bombs make ground travel more dangerous.
The Army expects to log 400,000 flight hours in helicopters this year, up from 240,000 hours in 2005.
The Army has almost quadrupled its spending this year, from $7.5 million to $29.6 million, on equipment that protects helicopters from missiles and other attacks, Pentagon budget records show. That includes a laser warning system that alerts pilots to threats from the ground.
Changing helicopter flying tactics often means trading one threat for another. Low-flying helicopters are less vulnerable to surface-to-air missiles because they are hidden by terrain and buildings. However, helicopters flying closer to the ground are easier to hit with rocket-propelled grenades or with fire from assault rifles or machine guns.