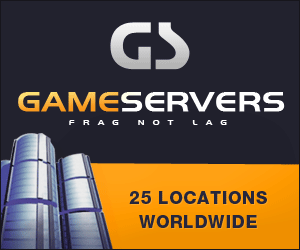 Topeka Capital-Journal
May 15, 2007
Official meets with troops and observes operations at Fort Riley

By Tim Carpenter, The Capital-Journal
FORT RILEY — U.S. Army Chief of Staff Gen. George Casey said Monday access to mental health services for spouses and children of soldiers fighting in Iraq and Afghanistan should be enhanced.
Casey, a four-star general appointed chief of staff after 30 months as commander of multinational forces in Iraq, said his ongoing tour of U.S. Army posts offered deeper insight into the burden being carried by families. Their needs have grown as soldiers left for second and third tours in combat, he said.
"We need to do even more than we have in the past for the families," he told reporters outside Patton Hall. "They are carrying a burden here that is, frankly, much larger than I would have thought."
In the mental health field, Casey said, the objective would be to bring consistency to program offerings and improve access to counseling throughout the country.
"Families tell us that we generally have the right programs, but we need to fund them evenly across the spectrum," he said. "Then we need to standardize the services across the installations."
The general was at Fort Riley for the day to meet with troops and observe training operations.
Reaction by soldiers to expansion of deployments to 15 months from 12 months had been "one of understanding, resignation," he said. The change was made to offer field commanders more flexibility, give soldiers a realistic time frame for deployments and broaden training for troops prior to deployment.
"We're committed to sending trained and ready soldiers back to Iraq," Casey said.
More than 6,000 soldiers based at Fort Riley are in Iraq and Afghanistan, and additional troops are scheduled to arrive in Iraq as part of a buildup. The U.S. Department of Defense is expected to eventually have nearly 160,000 soldiers in Iraq.
Casey, the Iraq commander from July 2004 to February, said deployed soldiers weren't distracted by political talk in Congress about withdrawal.
"They do tell me it's hard on the families," he said.
He supports a new Army initiative to provide incentives to keep mid-level officers in uniform. The Army's plan is to provide some captains $20,000 to stay on. There also will be greater opportunities for officers to enroll in graduate schools and to select duty assignments.
"Getting these folks to stay with the Army at a critical time, we think, makes great sense," the general said. "When you think about it, we've been at war over five years as a country. That war has a cumulative impact on soldiers, equipment and organizations. We need to be attentive to that."
Casey said it was premature to assess whether the capture of three American servicemen by fighters associated with al-Qaida was an isolated incident or foreshadowing of a shift in tactics.
"Unfortunately, that's not the first time something like this has happened," Casey said. "You have units operating in a dispersed environment. It's difficult. The guys on the ground are making every effort to find them, and we won't let up until we do."