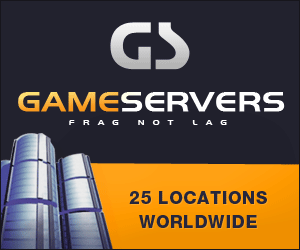 Christian Science Monitor
February 13, 2008
Pg. 1
In agreeing to stop the post-'surge' drawdown in Iraq, Defense secretary keeps pressure on the service.
By Gordon Lubold, Staff writer of The Christian Science Monitor
WASHINGTON -- Defense Secretary Robert Gates's decision this week to hold off on removing more troops from Iraq after this summer means the Army probably won't get the reprieve many in the service had hoped for.
For months, Secretary Gates had advocated bringing home as many US forces as possible, raising the possibility that the drawdown could continue past July. But he reversed course Monday after a meeting with his top commander in Iraq, Army Gen. David Petraeus, announcing that he now favored a "pause" in the drawdown to ensure that recent security gains continue.
Although Gates left open the possibility of further troop reductions later in the year, it is now more likely that as many as 135,000 troops – the level that existed before last year's "surge" – will stay in Iraq into early 2009, when a new administration moves into the White House. Gates's shift also reignites debate over how much longer the Army can endure that level of commitment of its forces.
"It means that we're just kicking the can down the road again and hoping for the best," says Larry Korb, a senior fellow at the left-leaning Center for American Progress in Washington who served in the Pentagon in the 1980s.
Repeated and lengthy deployments, broken equipment, and declining public support for the military's presence in Iraq have contributed to problems with recruiting and retention, among other things – an institutional slide many fear will be hard to reverse.
Others, though, say Gates's decision to wait on drawing down troops after July will have little effect in the short term on the Army's ability get back on track.
"In that context, which is a strategic danger to the United States, one can't say that 15 brigades versus 12 brigades is the key," says Barry McCaffrey, a retired Army general.
Still, Gates's support for a pause in the drawdown won't help the Army to address those key problems anytime soon, because it must continue rotating forces into Iraq and Afghanistan in the near term. Gen. George Casey, the top Army officer, has said the Army is "out of balance" and cannot continue to deploy at current rates. At some point, he often says, the service crosses an "invisible red line" at which point it could take a decade or more to repair the institutional damage.
"The Army is in trouble, period," says Mr. McCaffrey, who frequently raises the specter of a broken Army. "The continuing war in Iraq and Afghanistan and the serious under-resourcing of that Army for seven years are the source of the problem."
The Marine Corps, which is much smaller than the Army, has managed to minimize many of the problems stemming from repeated deployments. Most marines deploy for seven months, less than half the time for soldiers.
Nineteen combat brigades are currently in Iraq, and officials expect to announce soon that four more will be "redeploying" by July without being replaced, effectively ending the surge of forces announced a year ago. Counting support troops, about 158,000 US servicemen and servicewomen are in Iraq now.
General Petraeus is scheduled to appear before Congress in early April to provide his assessment of the security situation in Iraq. As was the case in the fall, when he last appeared on Capitol Hill, pressure will again mount on him to recommend troop reductions. But Petraeus, whose interest is primarily in maintaining the security gains on the ground in Iraq, is not likely to make any such recommendations, say analysts.
McCaffrey, who says he isn't surprised that no further troop reductions will be announced for the time being, suggests that President Bush will want to restart the drawdowns later in the year. By December, McCaffrey predicts, the administration will announce its intentions to pull another three combat brigades out of Iraq without replacing them, leaving a total of 12 brigades there. Then, assuming the security situation in Iraq continues to improve, the US could draw down to seven combat brigades, a number McCaffrey believes is sustainable.
Gates's decision to pause the drawdown reflects the reality that has emerged in recent weeks: It would be nearly impossible to decide on further troop reductions while the jury is still out on the effects of the initial drawdown of the five brigades.
"I think the notion of a brief period of consolidation and evaluation probably does make sense," Gates said during a brief stop in Iraq Monday. Though he had seemed to be advocating a steeper drawdown of forces, he said he'd been leaning toward a pause in recent weeks.
It's not clear how pausing the drawdown will affect the Army's plans to shorten soldiers' 15-month deployments to 12 months, a plan General Casey hinted last month he would explore. Deployment lengths were extended prior to the surge of forces in Iraq, which was announced in January 2007. By this July, when those surge forces return home, the Army may be able to return to its normal one-year deployments. That could remove one of the biggest obstacles to putting the Army back on track.
"Fifteen-month deployments are not '12 plus 3,' " said Maj. Gen. Rick Lynch, commander of Multinational Division-Center, who oversees operations south of Baghdad. "There's a stress on families," said General Lynch, during an interview that aired Sunday on C-SPAN's "Newsmaker" program.
A typical soldier ends up missing multiple holidays, anniversaries, and other events. And soldiers in the field say 15 months is long enough to solidify any problems within the family, whereas a shorter deployment allows the soldier to return to address them.
"Being able to transition back from 15 months to 12 months is going to have a significant impact on the morale of our soldiers and the morale of our soldiers' families," Lynch said.