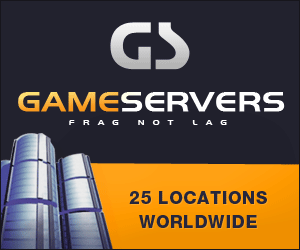 Bloomberg.com
February 22, 2008 By Ken Fireman, Bloomberg News
U.S. Defense Secretary Robert Gates expressed understanding for Australia's withdrawal of one-third of its troops in Iraq, saying, like the U.S., it must balance military commitments against the stress such deployments create.
Speaking with reporters en route to a meeting with Australian government officials in Canberra, Gates noted that about one half of the Australian army is deployed in either Iraq, Afghanistan or the Pacific region.
``We're concerned about the stress on our own force,'' Gates said. ``The Australians clearly are confronting that challenge themselves.''
Gates and Deputy Secretary of State John Negroponte will hold talks tomorrow with Australian Defense Minister Joel Fitzgibbon and Foreign Minister Stephen Smith.
The talks will encompass Iraq, Afghanistan, the Middle East, North Korea and Asian regional issues, Gates and Negroponte told reporters.
Gates noted that he and Negroponte will be the first senior U.S. officials to visit Australia since the Labor government of Prime Minister Kevin Rudd won office last November.
``We anticipate there will be a great deal of continuity,'' Gates said. ``We have a lot of interests in common.''
Still, ``continuity doesn't mean that there might not be changes in tactics or changes in approach to certain problems.''
Rudd's government has announced plans to withdraw about 550 of the 1,500 Australian soldiers currently in Iraq by the middle of this year. The troops will leave southern Iraq. Australia will maintain a military headquarters in Baghdad and an army security unit for its embassy workers in the city as well as teams in the Gulf area.
``We have achieved our objectives in southern Iraq,'' Air Chief Marshal Angus Houston, the head of the Australian Defence Force, said two days ago. ``It's time for us to leave.''
Rudd's predecessor John Howard was one of President George W. Bush's closest allies and had refused to set a timetable for the withdrawal of Australian troops.
Australia also has about 1,000 soldiers deployed in Afghanistan as part of an international force of more than 40,000 that is battling Taliban insurgents. Gates said he has seen no indication that the Rudd government is contemplating any change in that commitment.
``They are a significant player in Afghanistan and a valued ally,'' Gates said of the Australians.
Canadian Prime Minister Stephen Harper yesterday announced plans to end his country's military mission in Afghanistan in 2011. Canadian soldiers may leave the southern province of Kandahar as early as next year unless they receive additional support from NATO, he said.
``Secretary Gates and myself will concentrate a fair bit on events in Afghanistan,'' Fitzgibbon said in Canberra today. ``I am not surprised Canada has set a date and I am not surprised they have set some conditions on their contribution. They have lost more than 70 people in Afghanistan, so the domestic concern is understandable.''
As for the level of U.S. forces in Iraq, Gates said he is still hopeful that more drawdowns can take place in the second half of 2008, even though he has endorsed a pause in the process once a scheduled withdrawal of four combat brigades is finished in July.
Gates said he hoped that the pause to assess the impact of the completed withdrawals will be ``relatively brief.'' He declined to say how long he thought it should be.
One topic that will probably arise in tomorrow's U.S.- Australian talks will be China and its growing economic and military power.
A U.S. defense official who briefed reporters in Washington earlier this week noted that China is now Australia's biggest trading partner. This means that, for the first time, Australia's most important economic and security relationships don't coincide, said the official, who spoke on condition of anonymity.
Gates said that doesn't necessarily create a significant dilemma for Australia.
``We have a huge economic relationship with China,'' he said. ``Each of the two sides has a significant vested interest in the economic relationship. That's true of Australia as well. China is Australia's largest trading partner. But I don't think that any government is going to put its fundamental security interests at risk over an economic relationship.''