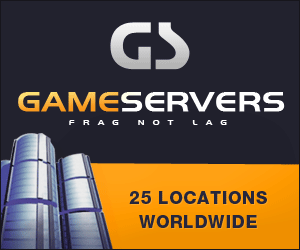 New York Times
September 19, 2008
Pg. 6
By Thom Shanker
LONDON — With NATO divided over how to respond to a newly assertive Russia, Defense Secretary Robert M. Gates said Thursday that he would urge alliance ministers meeting here to adopt a cautious and deliberate approach that would reassure newer members along the Russian border without provoking hostilities.
Mr. Gates has said he does not anticipate any armed Russian incursions into the territory of NATO member countries, but said Moscow was more likely to pursue strategies of "pressure and intimidation," including restricting its supplies of oil and gas, on which Europe depends.
Mr. Gates made his comments as the Russian president, Dmitri A. Medvedev, struck a conciliatory tone in Moscow, saying he hoped that Russia and the United States could find a way to improve relations.
At the same time, Secretary of State Condoleezza Rice gave a tough speech in Germany, saying the West must stand up to the Kremlin's "bullying." And European security officials walked away from talks with Russia about a proposal to place observers in South Ossetia, the breakaway Georgian enclave, over Moscow's refusal to allow the observers to enter the territory.
In suggesting that Russia was not averse to putting pressure on NATO members, senior Defense Department officials traveling with Mr. Gates noted that Russia was already suspected of mounting damaging computer attacks on at least one of its Baltic neighbors, Estonia, which is in NATO.
"We need to proceed with some caution because there clearly is a range of views in the alliance about how to respond, from some of our friends in Eastern Europe and the Baltic states to some of the countries in Western Europe," Mr. Gates said.
After Russian troops routed the armed forces of Georgia, and Moscow recognized South Ossetia and another breakaway enclave, Abkhazia, some of the newer NATO members expressed concerns about their own territorial integrity. Among the most concerned were the Baltic States — Latvia, Lithuania and Estonia — as well as Poland and the Czech Republic.
Some of the larger, more distant and longtime NATO members, like Germany and Italy, stressed a more conciliatory policy, urging Russia to return to international standards of behavior and arguing against punishing it.
"I think there is a middle ground," Mr. Gates said during an interview with American and British reporters here, after meetings with commanders and senior officials in Iraq and Afghanistan.
He urged the alliance to continue "some prudent things that are consistent with the kinds of activities NATO has been engaged in for nearly 60 years in terms of planning, in terms of exercises."
Such steps, he said, "are not provocative and don't tend to draw any firm red lines or send signals that are unwanted." But at the same time, they provide "reassurance to the allies in Eastern Europe and the Baltic states that we are mindful of their concerns," he said.
Russian actions to separate Abkhazia and South Ossetia from Georgia should not be considered a fait accompli, Mr. Gates said. And he argued for a united response to guarantee the territorial integrity of Georgia.
Yet the inability of the United States and its allies to roll back Russian policy in Georgia presented the NATO alliance with yet another challenge to its relevancy in a post-cold war world.
After a decade of NATO expansion into the former Communist bloc, a resurgent Russia is now vigorously opposing membership for Georgia and Ukraine, and pressing those already in the alliance with threats should Poland and the Czech Republic cooperate with the United States on missile defense.
The NATO alliance operates under a provision, known as Article V, that guarantees mutual defense, promising a "one for all, all for one" military response should any member be attacked.
But Russia's military moves into Georgia revealed a gap in the alliance, between those who say Georgia should receive speedy membership for future protection and those who say membership might draw the alliance into an unwanted war with Russia.
A senior Defense Department official traveling with Mr. Gates acknowledged the "fears, perhaps, that Article V is not what we would have presumed it to be just a year or two ago," even though Georgia is not a member of NATO.
"I think it would be fair to say that the Baltics and some of the nations are looking at Georgia and saying: 'What if this happens to me? What can I expect from NATO, given its capabilities and given what has happened in Georgia?'" the official said. "We have to build confidence there, we have to reassure, and NATO has to re-examine, 'How would you respond?'"
In Moscow, Mr. Medvedev welcomed new ambassadors to Russia — including the new American envoy, John Beyrle — with remarks in which he indicated that he would like to repair ties with the United States.
"The history of Russian-American relations has witnessed many critical situations," he said. "But in the end, common sense, pragmatism and mutual interests will always prevail."
Meanwhile, the Organization for Security and Cooperation in Europe announced that it had abandoned talks with Russia over observers in South Ossetia.
The two sides had worked together there since 1992, and eight observers were in its capital through heavy Georgian shelling last month. Since they left, Russia has denied them access to the area, agreeing only to deploy observers in the security zone on South Ossetia's periphery.
As a result, the organization has not been able to assess physical damage from the war, the prospects for refugee return or the fate of several of its projects.
Another question is what remains of South Ossetia's Georgian neighborhoods and villages, many of which were razed and depopulated as Ossetians flowed back into Tskhinvali, the capital.
"This is a very human concern," said Antti Turunen, head of the permanent mission of Finland to the Organization for Security and Cooperation in Europe in Vienna. "Whether they will ever come back, that is the question."
Andrei Nesterenko, a spokesman for the Russian Foreign Ministry, said Russia was "concerned by the refusal" of the security group's negotiators to move forward, the Interfax news agency reported.
The two sides agreed a month ago to deploy 100 additional observers to Georgia, leaving open the question of where they would work. Twenty-eight observers are currently patrolling the security zone outside South Ossetia.
Ellen Barry and Clifford J. Levy contributed reporting from Moscow.