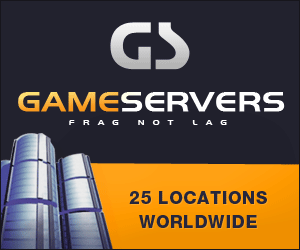 Washington Times
January 15, 2007
Pg. 13
By David R. Sands, Washington Times
LONDON -- Defense Secretary Robert M. Gates briefed Prime Minister Tony Blair and senior British defense officials yesterday on President Bush's new strategy for Iraq and discussed ways to bolster the military alliance ahead of an expected spring offensive by the fundamentalist Taliban in Afghanistan.
Mr. Gates' trip, which will include stops in Afghanistan, Iraq and a number of U.S. allies in the Middle East, is his first major international tour since coming to the Pentagon last month. He made a brief trip to Iraq shortly after his confirmation.
"My first priority [in the London talks] is to make sure we preserve the gains we have made in Afghanistan," Mr. Gates told reporters during the flight to London. He said Iraq also will feature prominently during those discussions and during talks with NATO military leaders today in Brussels.
After the United States, Britain is the largest contributor to the coalition in Iraq, with primary control over much of the country's Shi'ite south. But Mr. Blair has made clear that Britain will not match Mr. Bush's "surge" of more than 21,000 U.S. troops to Baghdad and the Anbar province, that conditions in Basra are more stable and that Britain plans to begin reducing its contingent of about 7,000 troops in the coming months.
Some of those British forces could be redeployed to Afghanistan, where the fundamentalist Taliban movement and al Qaeda fighters last year staged their deadliest attacks on coalition forces since they were ousted by a U.S.-led force in 2001.
A senior U.S. defense official, briefing reporters on background, said there were increasing concerns of a major offensive by Afghan insurgents as soon as the winter hiatus in fighting ends.
"We have information that the terrorists are planning a spring offensive. We want to make sure we are all prepared to take that on," the official said.
Mr. Gates told U.S. lawmakers last week that it should be evident very quickly whether the Iraqi government is following through on military and political commitments to accompany the new U.S. push. He suggested the phased increase in U.S. forces could be slowed or halted if the government of Prime Minister Nouri al-Maliki fell short.
The senior defense official noted that the Baghdad government has been in power less than a year and is being asked to take on massive challenges even as it tries to establish its authority. The official said the al-Maliki administration would be given some leeway in implementing its promises, which include a major infusion of Iraqi troops into Baghdad.
"If the first Iraqi brigade arrives a week late, I don't think that's a big deal," the official said. "If it doesn't show up at all, that's one of the indicators" the United States will be looking at in evaluating the new strategy, he said.
The official said Mr. Gates' delegation will not press the British to transfer troops from Iraq's relatively peaceful south to other, more violent zones, saying U.S. commanders in Baghdad think they have enough American and Iraqi forces to carry out Mr. Bush's new strategy.
Mr. Gates will use his trip to push for the delivery of promised reconstruction aid for Iraq from some of its neighbors. Only "a fraction" of about $10 billion in aid pledged by countries in the region has been paid out, the senior official said.