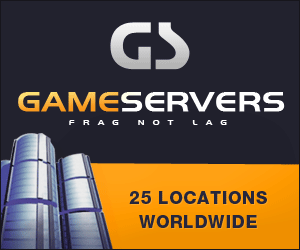 Washington Times
May 21, 2007
Pg. B1
By Michael Felberbaum, Associated Press
WILLIAMSBURG -- Defense Secretary Robert M. Gates urged graduates at his alma mater to pursue a career of public service with the ideals of the settlers of nearby Jamestown 400 years ago.
Mr. Gates, a 1965 graduate of the College of William & Mary, told more than 1,760 graduates yesterday that Jamestown's establishment of America's first representative assembly expressed the concept that people should have a say in how they are governed.
"Having that say brought with it certain obligations a duty to participate, a duty to contribute, a duty to serve the greater good," Mr. Gates told the crowd of more than 12,000 people in his 17-minute address.
Mr. Gates commended graduates for their interest in their communities and volunteering for good causes, but said the country will only "survive and progress as a democracy" if they take an active role in political life.
Since taking office in December, Mr. Gates said he has had the opportunity to meet some of the young Americans in uniform "who have stepped forward to put their lives on the line for their country."
"Serving the nation has taken on a whole new meaning and requires a whole new risk of sacrifice," said Mr. Gates, who earlier yesterday reaffirmed the oath of ROTC officers being commissioned into service. "The dangers they face, and the dangers our country faces, make it all the more important that this kind of service be honored, supported and encouraged."
Mr. Gates spoke of Marine 2nd Lt. Donald R. McGlothlin, a 2001 graduate of William & Mary. The 26-year-old from Lebanon, Va., was killed in November 2005 while leading a platoon of riflemen near the Syria border in Iraq.
Mr. Gates said Lt. McGlothlin told his parents in explaining his reason to join the military that "the privilege of this country bore an equal responsibility to rise to its defense."
"It is precisely during these trying times that America needs its best and brightest young people from all walks of life to step forward and commit to public service," said Mr. Gates, who served as president of Texas A&M University from 2002 until taking over as defense secretary.
"While the obligations of citizenship in any democracy are considerable, they are even more profound and more demanding as citizens of a nation with America's global challenges and responsibilities and America's values and aspirations," he said.
School officials and Mr. Gates both made note of the April 16 shootings at Virginia Tech and participated in a moment of silence at the ceremony's start.