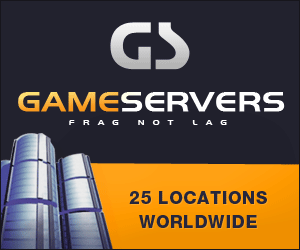 Washington Post
April 18, 2007
Pg. 19
By Ann Scott Tyson, Washington Post Staff Writer
AMMAN, Jordan, April 17 -- The decision by anti-American Shiite cleric Moqtada al-Sadr to withdraw ministers loyal to him from the Iraqi cabinet could advance political reconciliation if the vacancies are used to broaden the government's representation, Defense Secretary Robert M. Gates said Tuesday.
Gates, on a Middle East tour, called for a range of efforts from inside and outside Iraq to speed up the formation of a broad-based government of Iraq's majority Shiite, Sunni and Kurdish factions.
Toward that end, Gates said demands in the U.S. Congress for a timeline to withdraw American troops from Iraq are constructive because they exert pressure on Iraq's leaders to forge compromises.
"The debate in Congress . . . has been helpful in demonstrating to the Iraqis that American patience is limited," Gates told Pentagon reporters traveling with him in Jordan. "The strong feelings expressed in the Congress about the timetable probably has had a positive impact . . . in terms of communicating to the Iraqis that this is not an open-ended commitment."
Sadr's move Monday to pull six ministers from the cabinet of Prime Minister Nouri al-Maliki marked the biggest shake-up of the fledgling Iraqi government since its formation in May 2006.
The impact of the resignations will depend on their replacements, Gates said. "Anything that can be done that advances the reconciliation process, perhaps including broadening representation in the cabinet, probably would be a positive thing," he said.
The fact that Sadr's bloc will retain its 30 seats in the Iraqi parliament signaled that "they are not walking away from the [political] process," he said.
Gates said it was too soon to tell whether Sadr's move will portend increased violence by his powerful militia, the Mahdi Army. "I'm not sure really that we fully appreciate the meaning of the action that's been taken, and how significant it is," Gates said.
Since U.S. and Iraqi forces launched major operations in mid-February to quell sectarian strife in Baghdad, the Mahdi Army has reduced its attacks, reportedly on the orders of Sadr, who has adopted a low profile. U.S. officials say that Sadr is in Iran and that his absence has exacerbated the splintering of the militia, with some factions advocating violence and others preferring to seek power through political means.
Earlier this month, Sadr issued calls for wide-scale protests by his followers and renewed demands that the Iraqi government set a deadline for the withdrawal from Iraq of U.S. troops, who currently number 145,000. Sadr's "motives right now at least for me are a mystery," Gates said.
Gates urged Iraqi leaders to take other steps to promote reconciliation, such as completing legislative measures on hydrocarbons and revenue sharing and allowing some former members of Saddam Hussein's Baath Party to return to their jobs.
On a trip to Jordan, Egypt and Israel aimed in part at bolstering support for the Iraqi government, Gates said Jordan's King Abdullah II had reiterated his backing for Maliki in a meeting Tuesday. Still, Gates said support is tempered among some leaders because "there is not yet confidence in the region that Iraq's government represents all Iraqis."