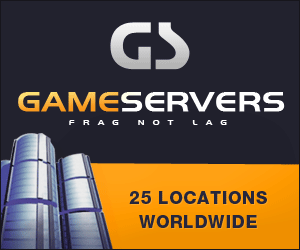 Philadelphia Inquirer
April 18, 2007
He opposes plans by Democrats but likes the possible message to Iraqis.

By Lolita C. Baldor, Associated Press
AMMAN, Jordan - The push by Democrats to set a timetable for U.S. withdrawal from Iraq has been helpful in showing the Iraqis that American patience is limited, Defense Secretary Robert M. Gates said yesterday.
At the same time, Gates renewed his opposition to an actual approval by Congress of any such timetable. Both the House and Senate have passed bills calling for an end to the war, and President Bush has said he will veto either version.
"I've been pretty clear that I think the enactment of specific deadlines would be a bad mistake," Gates said, "but I think the debate itself, and I think the strong feelings expressed in the Congress about the timetable . . . , probably has had a positive impact - at least I hope it has in terms of communicating to the Iraqis that this is not an open-ended commitment."
Gates spoke one day after six Iraqi cabinet members loyal to radical cleric Muqtada al-Sadr resigned because no U.S. withdrawal deadline had been set. Gates said he did not know whether their departure would lead to increased violence by Sadr's Mahdi Army militia.
"I think the impact . . . that these resignations have will depend, in some measure on who is selected to replace these ministers and their capabilities and whether those vacancies are used in a way that can perhaps further advance the reconciliation process," Gates said.
"There is the opportunity to turn what might seem like a negative, potentially, into a positive development," he said.
Noting that the six ministers were remaining as members of the council of representatives and, therefore, not walking away from the process, Gates said it was still not clear what Sadr's motives were for the split.
"In the intelligence business, we divided all the information that we wanted to know into two categories - secrets and mysteries," said Gates, a former director of the CIA. "I think that his motives right now, at least for me, are a mystery, not a secret."
Gates said that broadening the representation in the cabinet of Prime Minister Nouri al-Maliki could be helpful.
Gates spoke to reporters yesterday after he had met with Jordan's King Abdullah II during the first stop of a Middle East trip.
The defense secretary had been expected to travel to Egypt yesterday but was forced to delay for a day because of a severe sandstorm that engulfed Cairo. Gates is also expected to meet with Israeli leaders this week.
Gates is urging U.S. allies in the Middle East to work more closely with the Iraqis in an effort to bolster Maliki's fragile government.
He said that he and Abdullah discussed efforts in that regard, though he said some countries in the region did not yet have confidence that the Iraqi government represented all Iraqis.
He said he also talked to Abdullah about Iran and its activities in the region and "agreed that diplomatic and economic pressures were the most profitable way to get the Iranians to change their behavior."
Gates is making his third visit to the Middle East since taking over as defense chief in December.