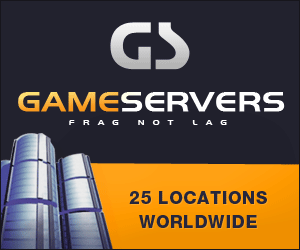 Reuters.com
March 18, 2009
By David Morgan, Reuters
WASHINGTON-- U.S. Defense Secretary Robert Gates on Wednesday played down the risk of new military challenges to the United States from its two former Cold War adversaries -- Russia and China.
A day after Russian President Dmitry Medvedev announced that Russia would rearm its military and boost its nuclear forces, the U.S. defense chief said Moscow is actually moving to reduce the size of its traditional military force.
Gates told reporters at a Pentagon briefing he also does not believe aggressive Chinese behavior against U.S. Navy surveillance vessels in the South China Sea suggests Beijing wants to force the U.S. Pacific fleet from the region.
On Tuesday, Medvedev told Russia's top military brass the prospect of NATO's expansion, combined with the threat of local crises and international terrorism, would require the Russian armed forces to adopt a new modern shape.
The primary task, he said, would be to increase the combat readiness of all Russian forces.
But Gates said the conventional Russian military is actually heading for a downsizing of several hundred thousand personnel.
"As I read between the lines, the first message that he was giving to the Russian military was: 'Don't expect any new equipment for two years'," said Gates, an expert in Soviet studies who ran the CIA in the early 1990s.
"My impression of what he was talking about was a Russian military that is more expeditionary and not so focused, as in the past, on taking on NATO," he said.
"The military is not very happy about this," he added.
On China, the defense chief expressed optimism about diplomatic talks with Beijing that followed a March 8 incident in which the United States say Chinese vessels harassed the U.S. Navy ship Impeccable south of Hainan.
The Impeccable, a U.S. 7th Fleet surveillance ship designed to search for underwater threats including submarines, was in international waters about 75 miles from a Chinese naval center that analysts say is home to ballistic missile submarines.
The Navy said the incident was the latest in a series of increasingly aggressive encounters between U.S. surveillance ships and Chinese craft including naval ships, patrol boats and surveillance planes.
"I don't think that they're trying to push the 7th Fleet out of that area. And I hope, based on the diplomatic exchanges that have taken place since the aggressive acts against the Impeccable ... that there won't be a repetition of this," Gates said.
That would make it unnecessary for the Navy to assign warship escorts to its unarmed surveillance vessels, he said.
Additional reporting by Andrew Gray.