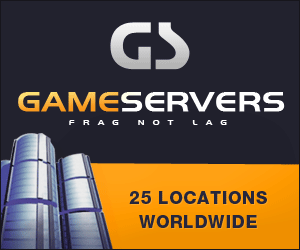 Washingtonpost.com
May 2, 2008 By Lolita C. Baldor, Associated Press
TEXARKANA, Texas -- The idea of giving the U.S. military more authority in areas of Afghanistan now under NATO command is "worth taking a look at," Defense Secretary Robert Gates said Friday.
It was the first time Gates had indicated he was receptive to the idea, which has not yet been developed into a formal proposal but is under active discussion in the Pentagon.
Gates spoke to a group of reporters outside the Red River Army Depot, where he was getting a firsthand look at the Army's work restoring and repairing vehicles, like the Humvee, that are used heavily in Iraq and Afghanistan.
Taliban resistance has stiffened in southern Afghanistan since NATO took command there in mid-2006. Some in the Pentagon believe the fight against the Taliban could be strengthened if the U.S., whose span of control is now limited to eastern Afghanistan, were also in charge in part or all of the south.
The internal Pentagon discussions reflect concern at a lack of continuity among NATO forces and a view that, in the long run, NATO may be better off focusing mainly on areas of Afghanistan, like the north and west, where there is less fighting but a great need for noncombat aid.
Changing the command structure to give a U.S. general more control in the south would, in effect, mark a partial "re-Americanization" of the combat mission. That could be politically controversial, given U.S. interests in maintaining close ties with NATO in fighting terrorism.
NATO now has overall responsibility for the mission in Afghanistan, and that would not change if a U.S. general were put in charge in the southern sector. But it would give the Americans a greater degree of control.
Gates indicated he did not expect the idea of changing some of the command arrangements to lead to final decisions any time soon.
"I think that this is a matter that is going to get looked at over probably some period of time," he said. "It will require consultation with our allies, particularly our partners in regional command south," referring to an area of southern Afghanistan that is currently under the command of a Canadian general and is due to switch to a Dutch commander before the end of this year.
Gates said there are other aspects of the command arrangement in Afghanistan that should be reviewed.
"We need to take a look also at some of our own command and control arrangements," he said. "For example, does it make sense to have two combatant commands involved in one country?" Gates was referring to the fact that Afghanistan itself is in the command area of U.S. Central Command, although the U.S. European Command is also involved because of the presence of NATO forces.
Gates was asked whether political sensitivities in NATO might make it impossible to agree on a wider U.S. command role.
"We are basically just trying to see, how do you best provide for unity of command? How do you have the most effective operations possible in Afghanistan?" he replied. "We won't do anything without prior consultation with our allies."
AP Military Writer Robert Burns in Washington contributed to this report.