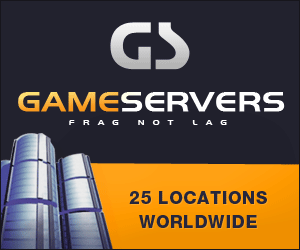 Washington Times
November 2, 2007
Pg. 3
By Sara A. Carter, Washington Times
Iranian leaders have assured the Iraqi government that the Islamic republic will take a more active role in squelching the movement of armor-piercing explosives into Iraq, but Defense Secretary Robert M. Gates said he finds their promises hard to believe.
"It is my understanding that they have provided such assurances," said Mr. Gates, who sat alongside Adm. Michael Mullen, chairman of the Joint Chiefs of Staff. "I don't know if I believe them. I'll wait and see."
He added that Iran's elite Quds Force knows about the weapons being smuggled from Iran, as do Iranian leaders.
"Whether [Grand Ayatollah Ali] Khamenei is aware, I think you'd have to say ... probably," Mr. Gates said. "But I haven't seen anything that is definitive along those lines. My guess is that the highest levels are aware."
The Iranian government has denied involvement in smuggling the devices.
Explosively formed projectiles (EFPs), which have posed serious dangers to troops and civilians, fire slugs of molten copper that can pierce armored vehicles. The weapons, used by Shi'ite militants, are thought to be more deadly than improvised explosive devices.
Mr. Gates said the growing tension with Iran is based on its nuclear ambitions and its ability to launch "a missile with any kind of warhead" at U.S. allies.
The secretary will travel next week to China, South Korea and Japan.
On China, "I have concerns with a variety of the military programs that they have under way and the developmental programs," Mr. Gates said. "I have concern with the lack of transparency. And those are the kinds of issues that we will be talking about in addition to how we can strengthen the relationship."
Mr. Gates, asked by reporters, said he does not consider China a threat.
A matter that needs to be addressed immediately, he said, is military funding for the next fiscal year. He has warned high-ranking members of Congress that continued funding is necessary to sufficiently sustain military operations in the Middle East.
"If war funding is not in the appropriations bill, the department will have to resort to borrowing money from other accounts to sustain current operations in Iraq and Afghanistan," he said.
Army Lt. Gen. Ray Odierno spoke to Pentagon reporters in a teleconference from Iraq yesterday. He said the number of EFP explosions for October was 30, with 23 other devices found unexploded. That was down from 99 in July, 78 in August and 52 in September.