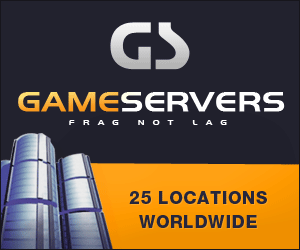 Arizona Daily Star (Tucson)
October 29, 2007
Pg. 1
It's using new mock battlefield to give even intel units improved fighting skills

By Aaron Mackey, Arizona Daily Star
Facing an evolving battlefield in which Army intelligence soldiers are increasingly in the line of fire, officials are teaching Fort Huachuca troops combat skills that until recently were taught mainly to infantry units.
Soldiers at the post 60 miles southeast of Tucson shoot at simulated enemies while riding in a convoy in training that is part of a national push to give non-infantry soldiers warlike experiences they'll need when deployed to Iraq or Afghanistan.
Officials said the soldiers get a close-up look at what combat is like. They hear battlefield sounds, breathe in dust and smoke and experience the dangers of driving down an Iraqi street — complete with a simulated roadside bomb.
While the training course on fort-owned land is new — soldiers first began using it last month — the goal of increasing intelligence soldiers' confidence with their weapons began about three years ago, said Lt. Col. Jeff Jennings, commander of the 309th Intelligence Battalion, based at Fort Huachuca.
The unit will train on the course this weekend.
At the beginning of the conflicts in Iraq and Afghanistan, most U.S. Army soldiers not assigned to combat units fired their weapons only during basic training. The next time they touched a weapon was when they deployed.
Officials began noticing that once soldiers were deployed, they would either use their weapons incorrectly or fire them accidentally, leading to serious injuries and, in some cases, casualties among comrades, Jennings said, though numbers of how often it's happened aren't available.
Senior Army officials called for increased training in weapons handling and shooting so all soldiers, regardless of their roles, could become more confident and learn the proper ways to use their weapons.
The goal of the training is similar to the motto held by Marines: "Every Marine is a rifleman," said Tanja Linton, a Fort Huachuca spokeswoman.
In past conflicts, intelligence soldiers often were miles behind the front lines, she said. But in Iraq and Afghanistan, there's no such thing as the front lines.
The training is crucial for Fort Huachuca soldiers, who in the future could be on Iraqi street corners talking to residents and collecting human intelligence, Linton said.
"For military intelligence soldiers, they've got to survive to get that intel back," she said. "It's not just enough to be armed with a laptop — you've got to be able to work that rifle."
During the three-mile course, 10 soldiers and two drill instructors ride in the back of heavy-duty military cargo trucks. They're driven through several different scenarios in which they have to distinguish enemies from bystanders.
In one situation, officials will tell soldiers on a truck that they've been hit by a roadside bomb. The soldiers will then have to get out of the truck, secure the area and treat simulated wounded, Jennings said.
At another point, training instructors will shoot dirt out in front of a truck, simulating what it looks like when a roadside bomb detonates nearby.
The goal is to teach soldiers that if the vehicle isn't damaged by the bomb, they need to keep driving, Jennings said.
"It helps to give them confidence, to understand the noise and dust on the battlefield," he said.
Other military installations across the country have built courses similar to the one used at Fort Huachuca.
At Fort Jackson in South Carolina, soldiers learning to be vehicle mechanics receive training on how to fire their weapons during a combat patrol, according to a February article from the Department of Defense news service.
In the training, the soldiers practice getting out of vehicles, finding cover and returning fire, the article said.
Other branches of the military also have beefed up their combat training for personnel who historically served in support roles. Davis-Monthan Air Force Base airmen about to be deployed have to complete basic combat-skills training under an effort that began in 2005.
But whether it's in South Carolina or Sierra Vista, the goal of the training is the same: increasing soldiers' familiarity with the battlefield and giving them the confidence they need.
"The better trained they are, the higher probability that your soldiers will be safe," Jennings said.