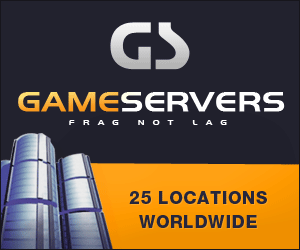 New York Times
December 17, 2006
By Abdul Waheed Wafa
KABUL, Afghanistan, Dec. 16 — Seven Afghans freed after up to five years of detention at the United States naval base at Guantánamo Bay, Cuba, arrived in Kabul on Saturday, desperate to get back to their home villages.
The long-bearded men, mostly farmers and villagers, dressed in dark blue jeans and jackets, arrived at the offices of the Afghan Commission for Peace and Reconciliation here to receive an official guarantee of freedom from the Afghan government.
Most of them were from Helmand, the southern province that has become the most volatile area of Afghanistan. Government and foreign troops there have come under repeated attack by the Taliban and other insurgents.
One of the seven men, Haji Alef Muhammad, 62, from the Baghran district in Helmand, said his brothers died four years ago in a United States bombardment of his village. After that, he said, he was taken into custody during a raid, and sent to Guantánamo.
"Is this my fault that I believe in the words, 'There is no God but Allah?' " he said. "Other than that there is no witness and no evidence of my guilt."
"We had to eat, pray and go to the toilet in the same cell that was two meters long and two meters wide," he said in disgust.
Another prisoner, Abdul Rahman, 38, said he was an unwilling fighter for the Taliban. He said he was from Helmand, but was arrested in Kunduz Province in northern Afghanistan in late 2001 by Northern Alliance soldiers led by the Uzbek leader Gen. Abdul Rashid Dostum.
"The Taliban sent me there by force as they made every family provide one fighter or give money instead," he said.
He said he had been taken into custody in the city of Kunduz, held in the town of Sheberghan, and then "sold" to Americans.
Another returning Afghan, Haji Baridad, who said he did not know his age, spent five years in Guantánamo. He appeared disturbed and kept complaining that an Afghan translator took his money — 3600 Pakistani rupees, or about $62 — when he was detained.
"Ask Hazrat Mojadidi, 'What was our crime?' " he said, referring to the head of the Afghan commission.
This was the eighth round of prisoner releases from Guantánamo under a reconciliation program begun 20 months ago by the Afghan government.
Forty-seven Afghans have been released from Guantánamo in that time, and 70 remain. Others are held at Bagram Air Base, north of Kabul. A new prison wing is under construction in Kabul to house Afghan detainees from Guantánamo who are not freed.
The talks for handing over the Afghan inmates from United States prisons to Afghanistan custody have slowed in recent months. Sebaghatullah Mojadidi, the head of the peace and reconciliation commission, said they had worked for almost a year to prepare the prison so the Afghan detainees could be brought home.
"It is not in our hand, it is in the Americans' hands," he told the seven men during a speech. But the seven were allowed to go home.