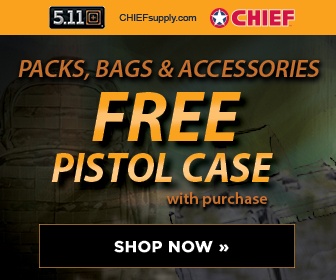 USA Today
March 4, 2008
Pg. 3B
By Erin Kutz, USA Today
On a typical weekday, Jason Dethier puts his 5-year-old daughter on the school bus and watches his two younger children at home, while his wife, Marka, leads fitness classes for bouncing toddlers at the Rolly Pollies gym franchise they opened three months ago.
At lunchtime, they switch roles.
Their lives might have taken a different course if not for a magazine story they ran across last summer when they were interviewing for corporate jobs ahead of their discharges from the Air Force. The story was about two Navy veterans who had left corporate life to start Rolly Pollies, a young company that was franchising gymnasiums and activity centers for young children.
John Mann and Joseph Dondero had started the first Rolly Pollies in Severna Park, Md., in 2002 and were looking for entrepreneurs to take their concept to other communities.
"It looked like fun," Marka Dethier says. "We joked about how funny it would be if we did this."
The Dethiers opened their Summerville, S.C., franchise in November, using the year's salaries they received after taking buyouts from the Air Force and a small loan, Marka says.
Rolly Pollies helped, too. The company actively recruits veterans to their business by providing them a 15% discount off the regular $40,000 franchise fee. Veterans own five of the seven Rolly Pollies franchises currently open, Mann says.
Rolly Pollies is just one of almost 300 businesses providing financial benefits to honorably discharged veterans looking to open a franchise, through the Veterans Transition Franchise Initiative, or VetFran. The program is a collaboration of the International Franchise Association (IFA), the U.S. Department of Veterans Affairs, the Small Business Administration (SBA) and The Veterans Corp.
More than 1,000 veterans have opened franchises through the program, says Terry Hill, vice president of communications for IFA. A typical VetFran discount ranges from 15% to 25% off franchising fee costs. Total start-up costs can run from $15,000 to millions of dollars, he says.
Variety of participants
VetFran companies offer assistance to recently discharged veterans as well as those out of the armed services for decades. They include fitness centers, repair services and restaurants, such as:
•UPS and its Mail Boxes Etc. stores, which has opened the most franchises through VetFran, 135.
•Pizza chain Little Caesar Enterprises, which offers the more moderate $10,000 discount to all qualifying veterans, but gives a $68,000 break to service-disabled veterans. Little Caesars founder Michael Ilitch created that discount in honor of Robbie Doughty, an Army officer who lost both legs while serving in Iraq, according to Little Caesars President David Scrivano. Start-up costs for a Little Caesars franchise range from $50,000 to $150,000, according to VetFran's website.
•Aamco Transmissions, which takes $5,000 off the franchise fee of $31,500, VetFran's website shows. Start-up costs for an Aamco franchise are $60,000.
VetFran began during the 1991 Gulf War but ended about as quickly as the war did, Hill says. It relaunched after the Sept. 11 attacks.
Most VetFran franchisees require additional financial assistance and loans through agencies such as the SBA, Hill says. The SBA guarantees more than $1 billion in small-business loans annually to veterans.
The average Rolly Pollies franchisee faces start-up costs of $75,000 to $90,000, Mann says. The total investment required for a franchise can run from $200,000 to $290,000.
The money from their military buyout and a loan were critical to get started, Marka Dethier says. But they would have been less likely to open the franchise without the $6,000 veterans discount, she says.
"We took one look at (Rolly Pollies) and thought this would be huge," she says. "But this was scary for us because we were used to the steady income and health care. … In the military, I could have a good day or a bad day, and I'm going to get a paycheck."
While Rolly Pollies does not lend any direct financial aid once the veterans' franchises are up and running, it will extend the 15% start-up discount if a veteran wants to open a second franchise, Mann says.
Rolly Pollies' preference for military veteran franchisees is an extension of the camaraderie experienced in the military, Mann says.
"The money helps, but it's also the mentality," he says. "We've got the instant mutual respect for one another. They really trust that we're looking out for them and that we're going to do everything in our power for them to succeed."
Market for military values
The original VetFran program was founded by Donald Dwyer, the now-deceased owner of several home-repair companies, who sought veterans for positions in his companies because he valued the work ethic and management skills they learned in military service. Last month, the company even created a director of military development position to specifically target veterans for recruitment.
"Sometimes it doesn't work out perfectly," says Dina Dwyer-Owens, Dwyer's daughter and CEO of The Dwyer Group. "But veterans just really absorb systems. We haven't had a big challenge with them."
Another Rolly Pollies franchisee, former Marine pilot Marty Fisher, opened his Mooresville, N.C., franchise in July and expects the business to turn its first profit this quarter. He has about 200 children enrolled in his fitness programs.
The Dethiers haven't seen profits for their fitness center yet, but they are just shy of covering all expenses, Jason says. They have about 100 children enrolled in their nine-week fitness classes; parents pay $13 a week for each child.
The Dethiers hope their business will be profitable by the end of the year, Jason says. For now, they're enjoying the family time they sought with a return to civilian life.
"We're working more hours in aggregate," he says. "But the quality of time spent with the children is a lot better. We can bring them to work if necessary. It's a nice touch, something you can't do at a normal job."