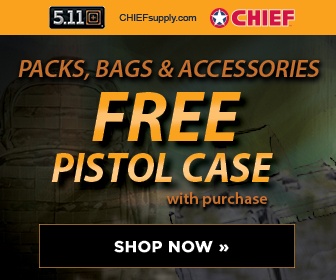 Wall Street Journal
March 12, 2008
Pg. 9
Increased NATO Role Could Impede Efforts To Bolster EU Defense
By David Gauthier-Villars
PARIS -- French President Nicolas Sarkozy is expected next month to lay out plans to increase France's contribution to the North Atlantic Treaty Organization and shoulder more of the military burden in Afghanistan. While the move could seal a rapprochement with the U.S., it could impede Mr. Sarkozy's efforts to promote a stronger, more autonomous European defense force.
The French president has already backtracked on a campaign promise to withdraw French forces from Afghanistan. He has said France is intent on "playing its full role in NATO" -- which advisers say means the country may re-enter the multilateral organization's integrated command.
Some warn that by staying out of the integrated command, France is missing the chance to have a role in the continuing transformation of NATO from a Cold War deterrent into a more agile military tool.
Does France "still want to keep its distance from NATO while all these important debates are taking place?" asked Leo Michel, a researcher with the U.S. National Defense University and a former U.S. defense official.
During a trip to the U.S. in November, Mr. Sarkozy told Congress that "the U.S. could rely on France." Washington quickly asked Paris to increase its contribution to NATO, specifically in Afghanistan, where more than 40,000 NATO troops are dogged by Taliban resistance. Mr. Sarkozy's answer is expected at a NATO summit in April.
Yet the pull from Washington comes as Mr. Sarkozy's popularity is slipping at home, largely because he hasn't delivered on a key campaign pledge to raise households' spending power. Voters are also irked that the president's private life regularly dominates newspaper headlines.
Mr. Sarkozy is hoping to use France's coming six-month stint as rotating EU president to promote France's role as a leader in Europe. Central to his plans is to lay the groundwork for a bigger and more independent European defense force.
Europe's defense policy has made little progress since 1998, when Britain and France proposed an autonomous European force that could respond to international crises. At the time, France argued that having a separate Europe-wide defense structure would enhance Europe's capability within NATO. But with Europe's national-defense budgets static, the U.S. and Britain became suspicious that the French aimed to build a separate EU military headquarters to compete with NATO -- not strengthen it.
French diplomats say Mr. Sarkozy's commitment to support U.S. military efforts is another attempt to persuade Washington and London of France's good intentions.
Washington is warming to the idea. Last month, in speeches in Paris and London, top U.S. envoy to NATO Victoria Nuland said a reinforcement of European defense capabilities would be in Washington's best interest.
"We know that if Europeans invest in their own defense, they will also be stronger and more capable when we deploy together," Ms. Nuland said at the London School of Economics.
Within Europe, however, Mr. Sarkozy's two-pronged approach could backfire. Analysts say Mr. Sarkozy could find it hard to persuade France's EU partners to spend more on a common European defense program if Paris caters too much to Washington and NATO.
"Other European countries will say they are just fine staying under the U.S. military shield," rather than trying to bolster Europe's fledgling defense entity, said Yves Boyer, deputy director of Paris-based Foundation for Strategic Research.
EU members on average spend less than 1.5% of their gross domestic product on defense, compared with about 4% in the U.S. The EU lacks deployable troops and an integrated command that would enable it to intervene quickly in conflicts outside its borders without NATO support.
The limitations of Europe's military capabilities were evident in January when the 27-nation EU struggled to find soldiers and equipment needed to send a peacekeeping force to Chad. France eventually contributed 2,000 soldiers, twice the number it had initially earmarked for the mission. The EU contingent is still 1,000 short of the original 4,500-troop target.
Budgets aren't the only issue standing between Mr. Sarkozy and a stronger European defense structure. German politicians are still angry that Berlin wasn't included in the 1998 Franco-British defense initiative. And in London, the Labour government is concerned that siding publicly with Mr. Sarkozy on EU defense might be a political faux pas ahead of British elections, which could take place in 2009.
Turkey, a NATO member, has taken part in past efforts to build up an EU defense policy and has indicated it would do more. But Ankara is unlikely to pair up with Paris, considering Mr. Sarkozy's fierce opposition to Turkey's application for EU membership.
For now, Mr. Sarkozy is treading carefully and hasn't given any details of how he plans to strengthen Europe's military capability when France takes over the EU presidency in July. In a speech last month, French Defense Minister Hervé Morin said one of the projects on the table is the creation of an integrated coast-guard force -- a project narrow enough to be palatable to other EU countries.
French government officials say Mr. Sarkozy is unlikely to make a formal decision on rejoining NATO's integrated command before the alliance's 60th-anniversary summit next year.
Last week, French Foreign Minister Bernard Kouchner said promoting stronger EU defense would be a difficult task. "It won't be simple, it won't be quick," he said during a news conference at NATO headquarters in Brussels.
Paris withdrew from the integrated command in 1966 under President Charles de Gaulle, who wanted greater control over how French troops were deployed. In France, most politicians within Mr. Sarkozy's Gaullist ruling party argue that Paris should remain outside NATO's integrated command. Even if France is a leading contributor to NATO, they view this as a guarantee that Paris won't align itself too closely with the U.S.