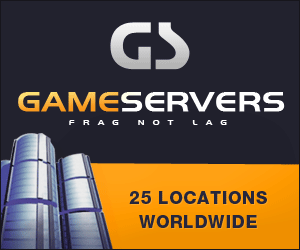 http://www.breitbart.com/news/2006/10/11/D8KMKRTO0.html
France said outright for the first time Wednesday that North Korea's proclaimed nuclear test produced such a small blast that it must have failed, and analysts warned such challenging talk could lead Pyongyang to try again. World powers stepped up a hunt for clues about the insular communist regime's test, with Britain sending refueling jets to join Japanese aircraft trawling the skies for any traces of radiation.
The blast from North Korea's first nuclear weapons test was believed to have been the equivalent of hundreds or even thousands of tons of TNT, and was strong enough to send seismic waves as far as Japan's main island.
But verifying exactly what happened _ or even determining conclusively whether it was a nuclear device _ could take several more days, if not weeks, officials said Wednesday.
If some Western powers are to be believed, the alleged test announced Monday by Pyongyang had a force of one kiloton or less _ equivalent to the explosive force of 1,000 tons of TNT but far less than 15 kiloton force of the atomic bomb dropped on Hiroshima in 1945.
France's Defense Minister Michele Alliot-Marie said French, American and other scientists had detected a blast of "relatively limited size."
"In any case, if this was a nuclear explosion, it would be a case of a failed explosion," she said on Europe-1 radio.
Such speculation about a dud test could be read as a challenge by Kim Jong Il, the North's reclusive leader, to consider carrying out a second test to prove naysayers wrong, analysts said.
"The reaction could be exactly to carry out another explosion, to make sure it succeeds," said Georges Le Guelte, a nuclear expert at France's Institute for International and Strategic Research.
"The question still to answer is: What happened exactly?" he added. "We are facing total fog."
Russian Defense Minister Sergei Ivanov held to his country's estimate of five to 15 tons of TNT in the blast. Norway's seismic array group, Norsar, estimated Monday a force of 1 to 10 kilotons.
Xavier Clement of France's Atomic Energy Commission said he could not explain how the Russians came up with their figure, saying "it's a hypothesis, not shared by us and other countries."
"(The information) we are giving right now is credible," he said. France has estimated a blast of 500 tons to a kiloton.
Western leaders played down media reports in Japan of tremors detected in that country overnight suggesting the North had carried out a second test.
Though it would seem easy to confirm a nuclear explosion, the technical challenges can be daunting. Western powers kept relatively quiet about their efforts.
French atomic experts were going over records from seismographs, which pick up shock waves, trying to find out if the blast was nuclear or involved traditional explosives.
U.S. military officials have deployed WC-135 reconnaissance planes on the southern Japan island of Okinawa, but have said only that they are monitoring the situation.
Japan has dispatched six T-4 subsonic trainer aircraft to the waters between it and the Korean peninsula and other ranges within Japanese airspace to collect dust samples.
Britain sent a Royal Air Force VC-10 refueling plane to Japan to help the verification effort under the auspices of the United Nations _ though British officials gave no details.
Radiation level confirmation can take up to three days for a relatively small blast like one that occurred Monday. More detailed analysis of the actual power of the device, or whether test was a success or a failure, can take much longer.
Some experts say it's possible that the world never may never fully determine whether North Korea succeeded in conducting the test.
"It is possible with a relatively small underground blast that there would be no significant release of radiation," said Hideshi Takesada, of the National Institute for Defense Studies, a branch of Japan's Defense Agency.
He said that when India and Pakistan conducted their first nuclear tests, they broadcast footage as proof to the world that they had entered the nuclear club. "With North Korea, there is nothing like that, no video at all," he said. "This has made things more complicated."