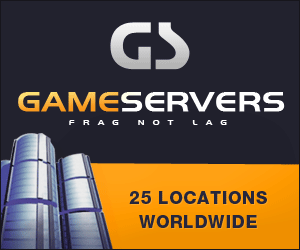 Washington Times
January 12, 2007
Pg. 15
Hekmatyar's fighters provided 'safe place' in 2001

By Sadaqat Jan, Associated Press
ISLAMABAD, Pakistan -- Afghan insurgent leader Gulbuddin Hekmatyar said in a television interview broadcast yesterday that his fighters helped al Qaeda leader Osama bin Laden escape intense U.S. bombing in the Tora Bora mountains in 2001.
Mr. Hekmatyar, a former Afghan prime minister and leader of the Hezb-e-Islami militant group, told Pakistan's private Geo TV network that when the United States began its assault on the rugged Afghan mountains five years ago, some of his fighters moved bin Laden, his deputy Ayman al-Zawahri and other associates to "a safe place" where he met with them later.
He did not say where they found the shelter. Bin Laden and al-Zawahri are thought to be hiding along the Afghan-Pakistan border after the heavy U.S. pounding failed to kill them or lead to their capture.
Mr. Hekmatyar was a leader of the mujahedeen that fought the Soviet occupation of the 1980s and was briefly Afghanistan's prime minister during the civil war of the early 1990s that cost tens of thousands of lives.
In the interview, Mr. Hekmatyar insisted that he has not maintained links with al Qaeda. "We have no organizational link with al Qaeda," he said. "We have no military operations outside of Afghanistan."
Mr. Hekmatyar said he had proposed to the Taliban that the two militant groups unite in a joint fight against U.S.-led forces in Afghanistan, but Taliban leaders did not support the idea.
"A series of negotiations [with the Taliban] have broken down," he said. "If they realize the need [for negotiations], we are ready."
Mr. Hekmatyar was speaking in Pashto. Only fragments from his comments were audible under a voiceover translated into Urdu, Pakistan's main language. Geo did not disclose when or where the interview was conducted.
Mr. Hekmatyar's militia is active in eastern Afghanistan along the Pakistan border. His whereabouts are unknown.
U.S. and NATO forces have been battling a resurgent Taliban that has been carrying out attacks in the border region.
Yesterday, NATO said its forces fought two large groups suspected to be Taliban militants crossing the border from Pakistan, and scores of insurgents were killed. A Taliban spokesman called the report "a complete lie."
On the other side of the border, the Pakistani military attacked trucks used by insurgents for cross-border raids, an army spokesman said.
NATO initially said that up to 150 militants had been killed, but Lt. Col. Paul Fitzpatrick, a U.S. military spokesman, said later that commanders had lowered the initial estimate to 130 militants killed or severely wounded.